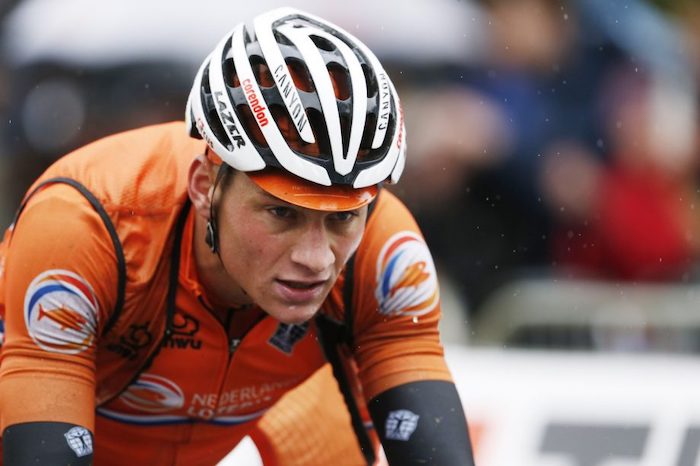 Mathieu van der Poel is ready for the World Championships even though he doubted for a while whether he would travel to Australia.
"Because the form is good and I think I can do something there. It will all have to work out though. But that's always the case at a World Championships", says Van der Poel.
"I suspect that the course in Wollongong is a little less difficult than in Imola, where that last climb was very tough. Although I now hear that Mount Pleasant is also not to be underestimated. But for that you have to wait until you get there. A World Championships is always a difficult, an unpredictable race. Due to the difficulty of the course, the climbing. It is comparable to the Amstel Gold Race, maybe a little more difficult. Then I know that in a super day I need to join the best climbers. But as I say, a World Championships can also be weird."
"That's right, but that was also a strange course. I just have to be really good to win a race like that. It has been going really well this past week. Had I not had that feeling, I would not have traveled."
"Wout van Aert is definitely one of the absolute top favourites. And when it's really tough, I also think of Pogacar, who has shown in Canada that he is in shape. But we should also not focus on the duo Van Aert-Evenepoel. There are plenty of other guys who can win. Personally, I'm thinking of Michael Matthews, who seems to be on a roll and riding a home race."
Three years ago, in Harrogate, Van der Poel was on his way to the rainbow jersey but cracked in the last kilometers.
"Yes. It was a missed opportunity, because of that sudden hunger knock. It was a unique World Championships due to the weather conditions. I haven't ridden that many seven hours in the pouring rain. But, even though I don't lose sleep over it, I still think about it sometimes, yes. You don't get that many chances to become world champion."