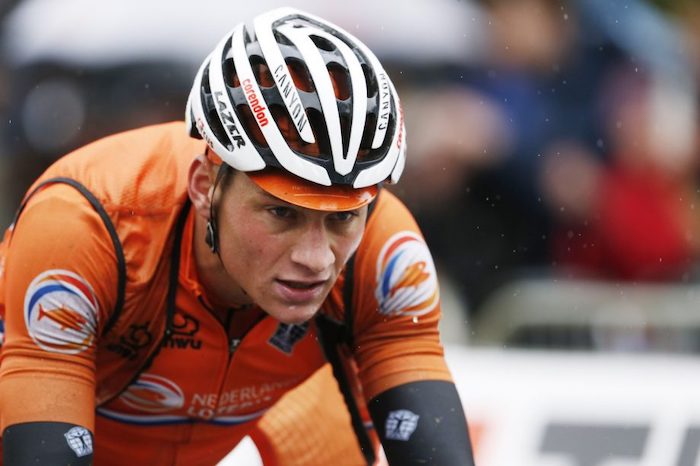 Mathieu van der Poel will participate in the 2021 World Championships in Flanders.
The 26-year-old Alpecin-Fenix ​​rider has been struggling with hernia complaints since the Olympics, but concluded after his last race that he is fit enough to start. National coach Koos Moerenhout is happy that his intended leader is there.
"Mathieu has not had the ideal run-up to this World Championships, but he certainly gives an extra dimension to our road team. It increases our chances of success that he participates. He may not be the outspoken favourite due to his physical issues leading up to this World championships, but he will certainly be a rider to watch. I'm glad he's starting."
Van der Poel made every effort to prepare as optimally as possible in the time he had left.
"Recently he has been forced to train quite a lot to get in shape for the World championships. He now feels the repercussions of that. That fatigue is of course also in his legs. With the races he rides in these days, he hopes to dot the i's and cross the t's. Furthermore, it is his task to recover from his heavy training sessions in the last days towards the World Cup and so that he is fresh enough at the start of the World Cup on Sunday," said Moerenhout.
The national coach does think that he now has a potential winner in his team, he said. For Van der Poel, this week is mainly dominated by rest.
"What can you do in such a short time to improve a few more percent towards the World champs? However, he should also not force and want to do too much. Freshness is also very important. After all, he is a rider who could decide this World championships by 'exploding'. In my opinion you can only do that when you are fresh. It is a very thin balance between form level and freshness that he will have to look for in the coming days."
In order to prepare for the World championships, Van der Poel didn't start in the GP Denain on Tuesday.