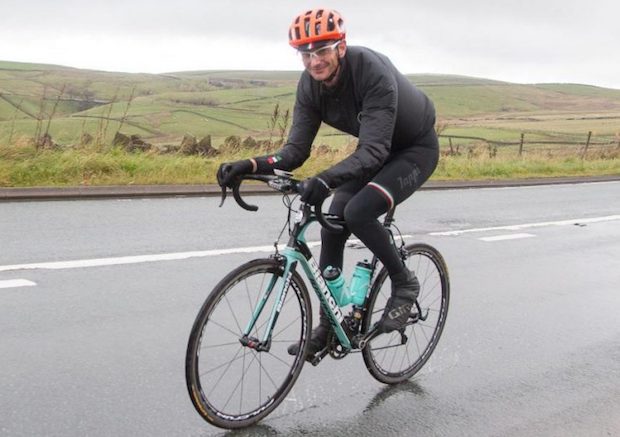 A cyclist in the UK was left in a "state of disbelief, anger and despair" after he had his entire collection of road bikes stolen.
Adam Jones, 51, believes he was targeted after thieves tracked down his home using routes he had posted on Strava.
The raiders stole a number of high road bikes, including a Specialized Tarmac, a Dolan Scala time trial bike, a Bianchi Oltre XR2 and Infinito CV, plus a BMC Roadmachine.
"What's especially upsetting is that the bikes also have many memories and emotions connected with them", Jones said. "I rode the Specialized over the famed cobbles of the Roubaix Challenge in northern France and in the 2015 RideLondon event.
"On both occasions I was raising money for Southend Hospital and have lots of adventures on it. My time trial bike isn't something you can ride to the shops on, to get a packet of crisps and a Pot Noodle.
"So it seems that whoever took the bikes knows that they can sell them on to a specific market."
"I had no idea that what criminals are doing is working out where people are cycling and on what routes, then using that to track where they live," he said. "They are making the correlation between people posting quick times and probably having the better equipment. I was so shocked when I realised what had happened, it must have been like a treasure chest to whoever broke in."
While Jones, doesn't expect to ever get his bikes back, he does hope his story encourages others to be more private in the information they disseminate onto the internet.
"I'm not looking for sympathy. I simply want my story to help other cyclists and prevent their treasured bikes being pinched. My advice would be to check your privacy settings on Strava, beef up the security of your prized possessions and make sure that your insurance is fully up to date," he said to Echo News.
"I'm resigned to the fact it is highly unlikely I will see my bikes again but if I can prevent the same people who thought it was perfectly okay to break into my property and steal what is mine, then I'll sleep a little easier."