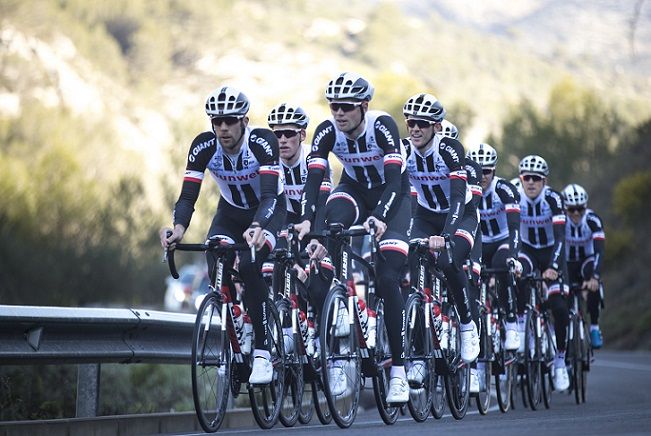 Team Sunweb has unveiled its 2017 equipment and the new race kit that will be worn by its riders through the 2017 season.
For the first time in the team's history all three of its programs – men's, women's and development – will race under the same name, wearing the same kit. The new distinguished black and white Giant race clothing, manufactured by Etxeondo, contains subtle red elements and retains its distinctive "Keep Challenging" two stripe design, continuing its reference to the team's distinguished DNA.
"We are proud to present our new kit for 2017 along with our new title sponsor, Sunweb. We're pleased to have retained our two stripe design as it represents our deeply embedded "Keep Challenging" approach. For the team and its members, the meaning of these two iconic stripes goes far beyond an appealing design on a race kit, as one rising stripe represents the continuous development of the athletes and the other represents the continuous development of the team's science and technology driven sport environment – together they form the "Keep Challenging" strategy to which the team has been committed to as their key growth-driver from day one.", said Iwan Spekenbrink.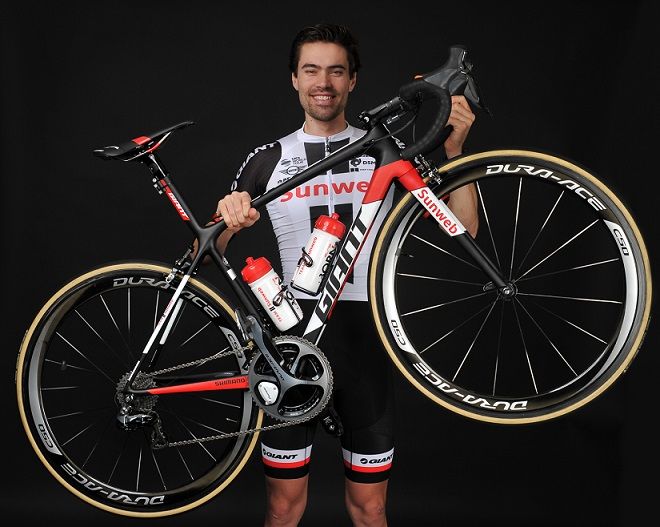 The team's distinctive black and white identity centred around its two stripes is consistently present across all of the teams equipment – Giant bikes (men's and development program), Liv bikes (women's program) as well as the team's MINI vehicles and all other communications platforms are branded with the teams DNA.