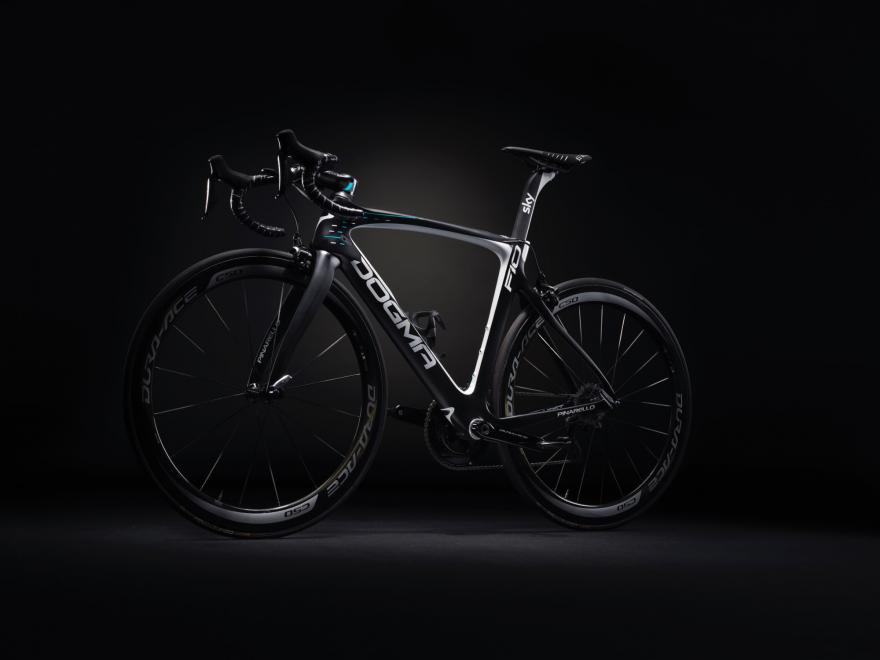 Team Sky has released images of its 2018 Pinarello Dogma F10 team bike, complete with newly-reworked paintjob.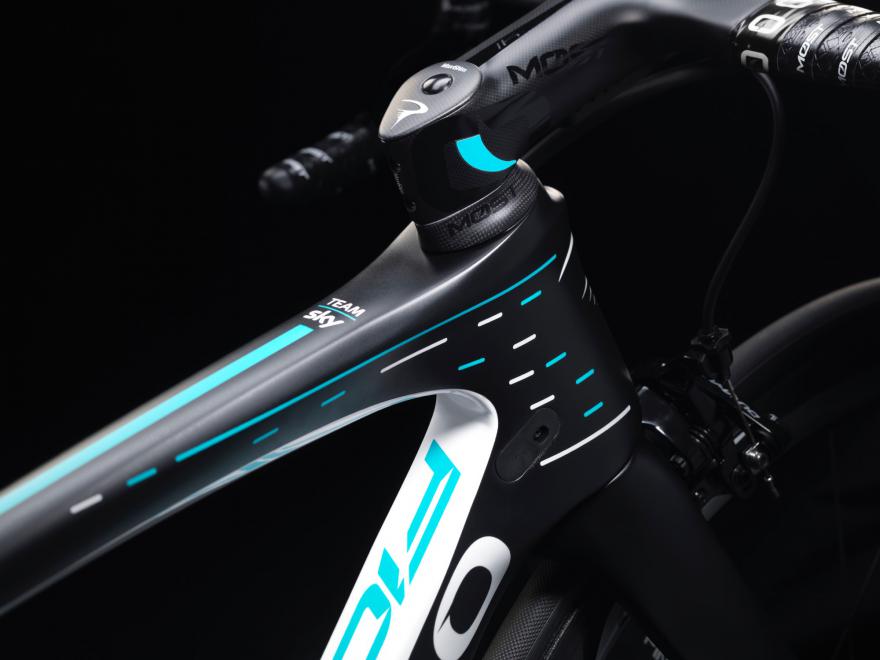 With Chris Froome and co switching to a white jersey for 2018, the bike has followed suit, adding a ring of white to the down tube, top tube and seat tube.
Remaining for 2018 is the 'data pattern', a series of dashes representing Team Sky's victories.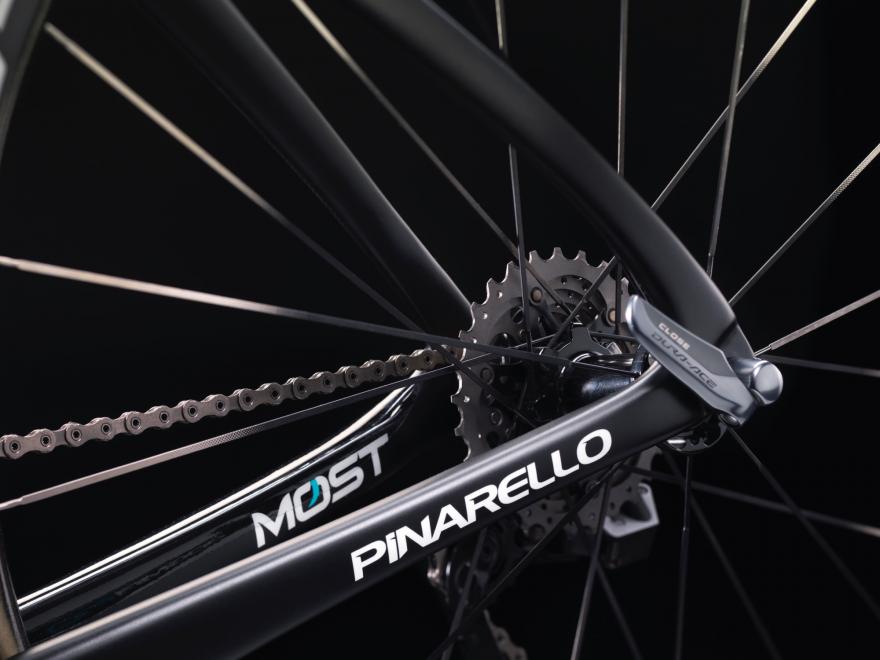 The bike is fitted with Shimano Dura-Ace 9100 groupset and C50 wheels.
"The results obtained by the Team Sky with our Dogma F10 in this 2017 speak for themselves, and we are very proud of the job done so far," said Fausto Pinarello.