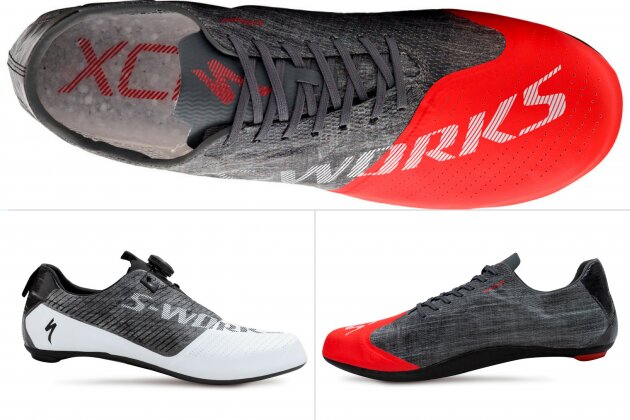 Specialized once again pushes the bar upwards as the company has released two completely new S-Works Exos road shoes and both can lay claim to being the lightest in the world.
The Exos shoes rely on a single Boa IP1 dial to adjust snugness, rather than the standard two Boa system.
Both shoes use a similar Dyneema upper with modified carbon fiber soles and a new heel cup design to achieve these insane weights.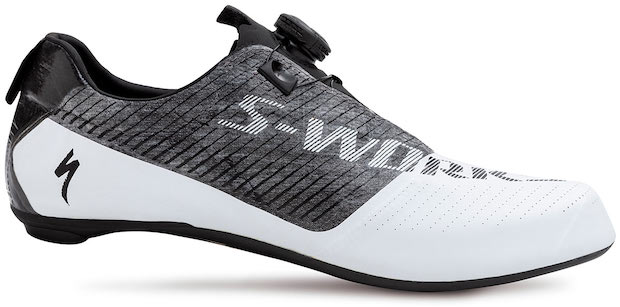 Pressure mapping has been used to allow Specialized to remove as much carbon fibre as possible whilst maintaining the desired stiffness levels.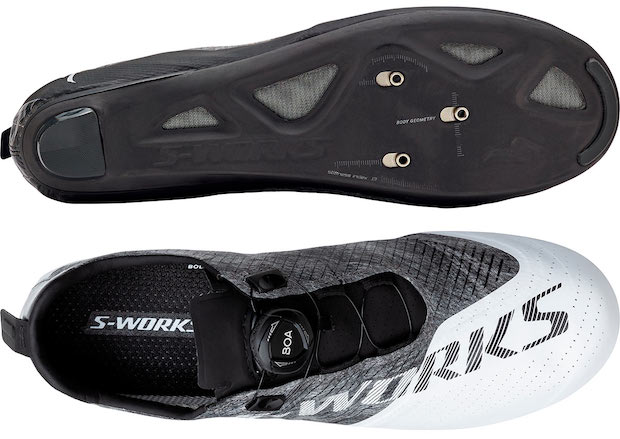 Specialized says the Exos 99 shoes will have a very limited run of 500 pairs globally, with the brand guaranteeing them to sit at 99g in a size 42. This limited run is because of the Exos 99s extremely technical outsole, which is 20 per cent lighter than the 'standard' Exos.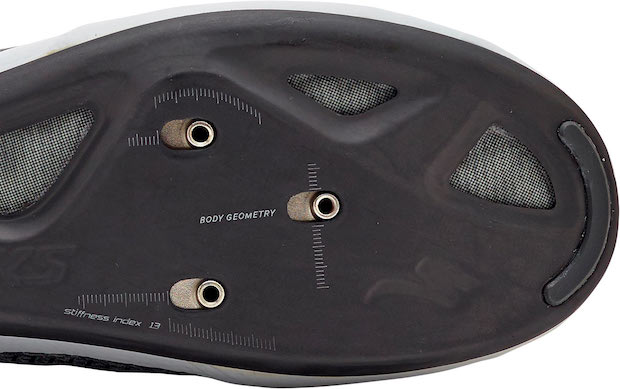 Underneath is a new FACT Powerline carbon sole that uses less material than ever. Thanks to ridges and advanced shaping, they were able to give it a proper stiffness index of 13. The design leaves some cutouts where their analysis showed the extra material wasn't needed. They use titanium alloy cleat plates that can flip 180º to give you 5mm of fore/aft adjustment on top of whatever your cleats offer.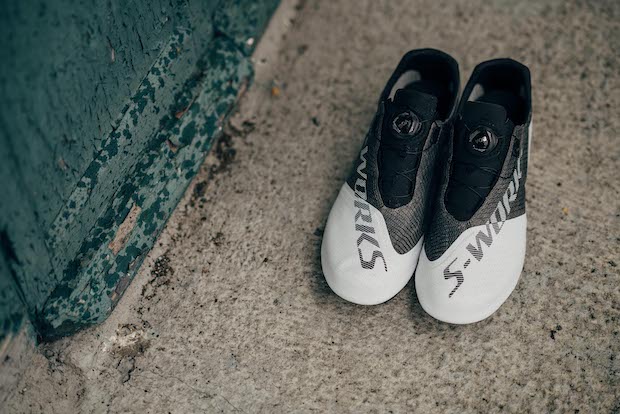 The low weight also means a big price tag: the Exos cost €523 and the Exos 99 are €700.