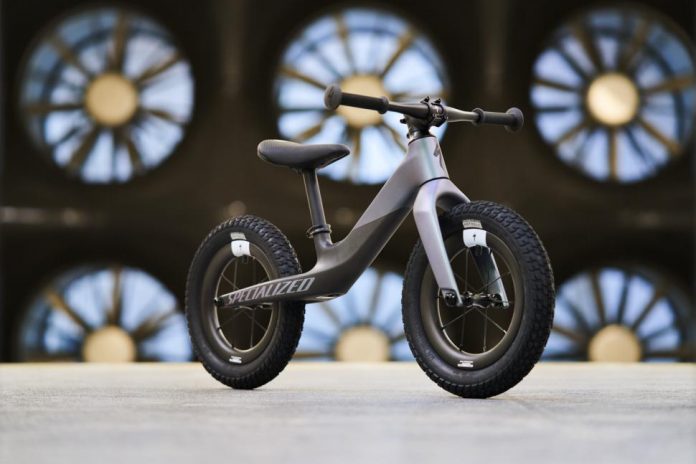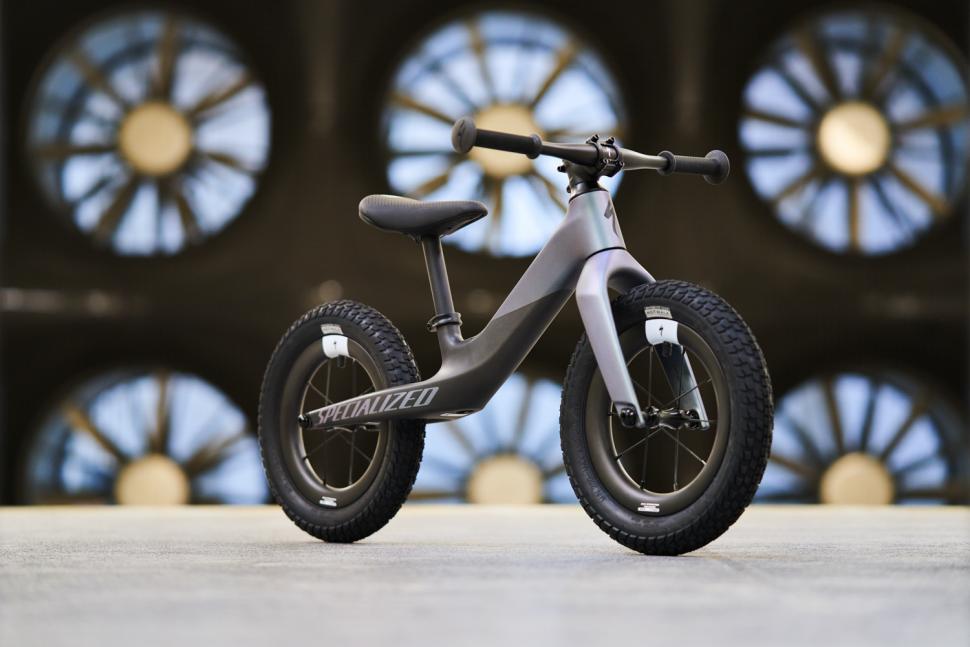 Specialized has presented Hotwalk, a bike for kids that features a full carbon frame with purpose-built components for young children, including a carbon handlebar, carbon rims tuned for lightweight riders, and tires with lightweight casings.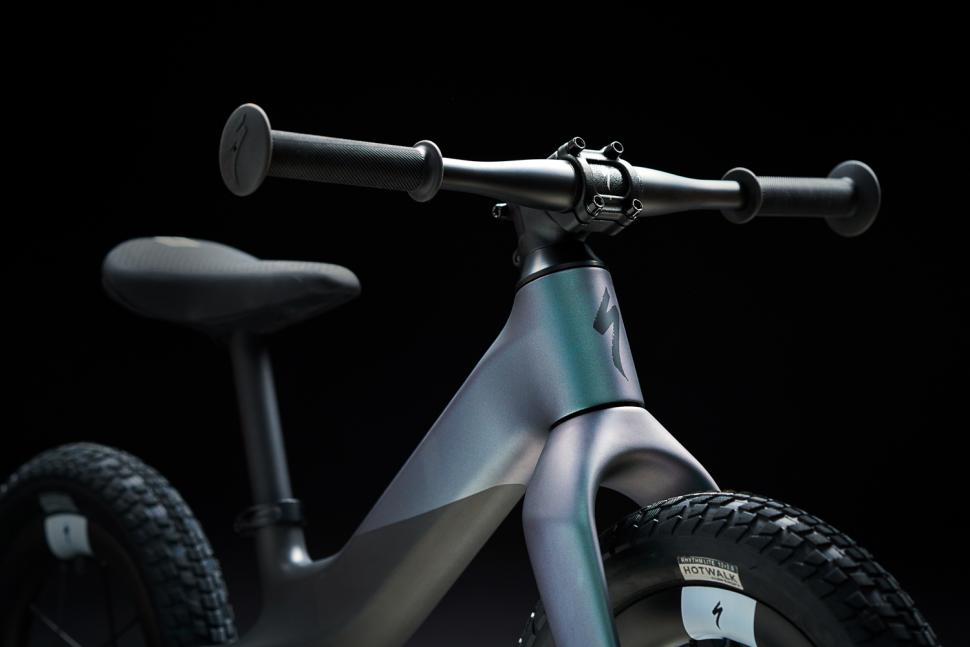 According to Specialized, the Hotwalk frameset, handlebar and wheels are made from Fact 9r carbon fiber, along with the brand's Rhythm tires, resulting in a super lightweight, highly maneuverable bike for young, aspiring riders that tips the scales at just 2.1kg/4.63 pounds.
"It's the only carbon kids bike we've ever made—and it makes sense. Kids deserve bikes that are light, responsive, and easy to manoeuvre. Since weight, stiffness, and shock absorption all play a factor in this unique ride quality, making a bike this light meant rethinking everything from materials to function. That's why we made the frame, fork, and handlebar all carbon. We even made sure the carbon wheels and Rhythm Lite tires were as light as possible, with a lightweight tire casing. 2.1kg of pure fun that will last a lifetime"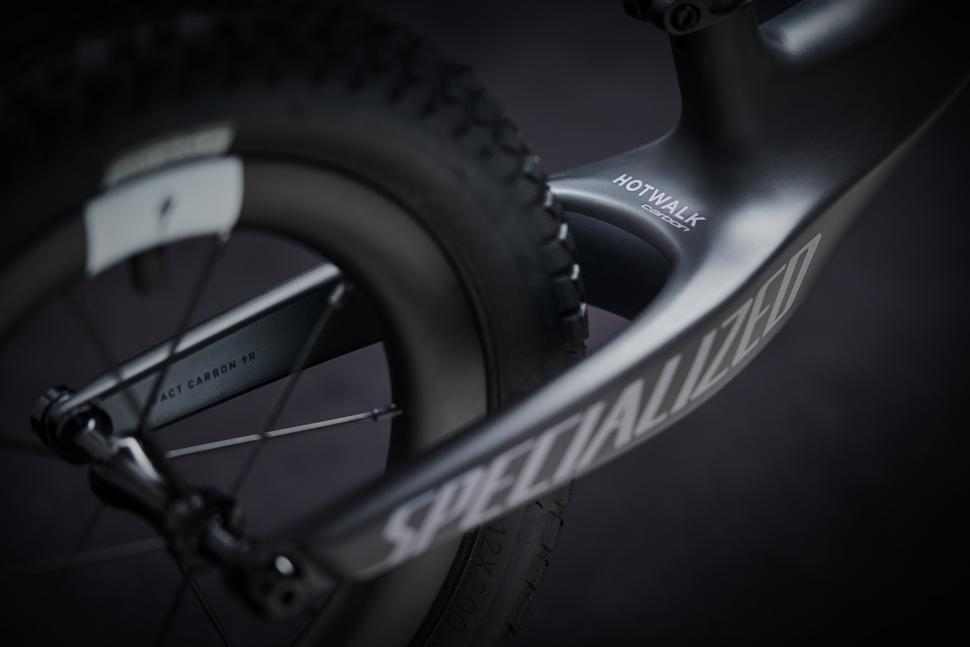 The balance bike has been tested for a 40lb weight rating, so if you've got a two year old weighing in at almost 20kg you know they'll be safe on the Specialized Hotwalk.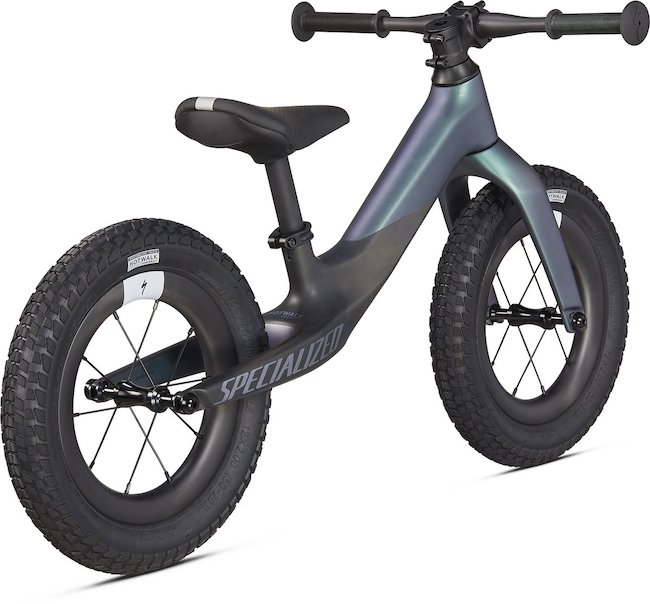 At $1000, the bike doesn't come cheap. But, it's also something that can be considered an heirloom which can be passed down to other kids for generations.