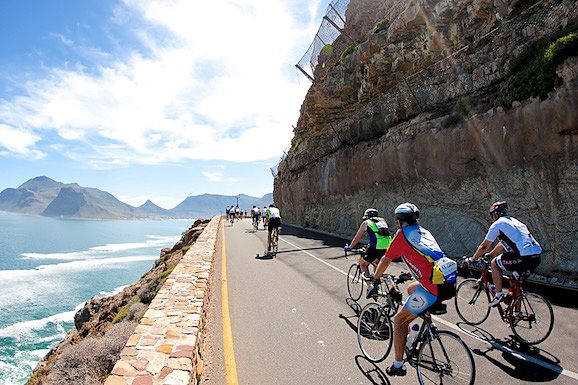 Cycling South Africa has announced that they have signed an agreement with SweetSpot to create an Elite International Road Cycling Stage Race to be held in South Africa during the first quarter of 2018.
The event will take place as a six-day multi-stage race and will attract a number of the world's top professional teams.
"This is a significant milestone for Cycling South Africa as it fills a huge void on our racing calendar," said William Newman, President of Cycling South Africa. "Having this event will allow our very own team Dimension Data for Qhubeka and our other international riders to participate on home soil, allowing the South African public to really see how good they are.
"The event will also allow our local riders the opportunity to participate against the best riders in the world. This will further encourage and motivate the youth to take up cycling as a sport which is one of the key objectives of Cycling South Africa – to grow our sport and create opportunities for all."
"An official cycle tour in South Africa is long overdue," said Doug Ryder, team principal of Dimension Data. "SweetSpot is known as an organisation that always goes out of its way to look after the teams and deliver in terms of quality and professionalism."