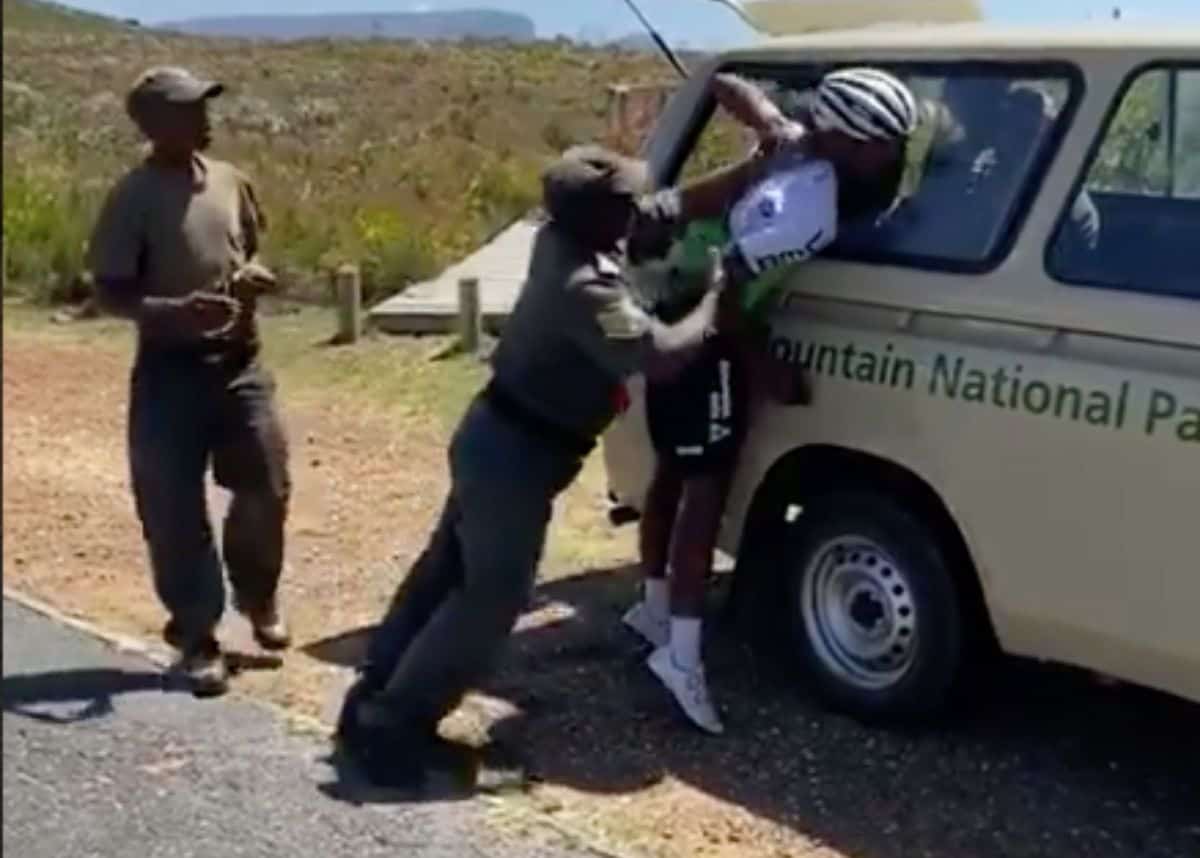 Dimension Data rider Nicholas Dlamini was arrested with force and bundled into the back of a van with a broken arm at Table Mountain National Park, in South Africa.
The incident was caught on film by a fellow cyclist. According to a press release from Dlamini's team, he was pulled off his bicycle at high speed, which saw him crash and then ultimately saw the incident turn volatile.
Dimension Data team expressed their shock at the incident and concern for the 24-year-old.
Dlamini was taken to False Bay Hospital where X-rays were carried out and it was confirmed that he suffered a fracture of his left humerus.
According to the press release, he has since been transferred to another hospital where further specialist consultation will take place together with team medical department.
The cyclist who recorded the video, Donovan Le Cok, said he was not riding with Dlamini but had seen him training.
He said when Dlamini was exiting the park a group of six rangers tried to grab him, causing him to crash. Le Cok added Dlamini was then grabbed by one of the rangers and manhandled.
"The large senior ranger laid into Nic, who is a skinny small guy," Le Cok said of how the incident unfolded. "Then (the ranger) turned him around and twisted his arm until it snapped. It was audibly loud and Nic screamed.
"Nic kept shouting 'my arm is broken, my arm is broke'. The officials then proceeded to throw Nic into the back of the van.
"I stopped filming as the officials then started getting aggressive towards me. They tried to grab my phone and my hand."