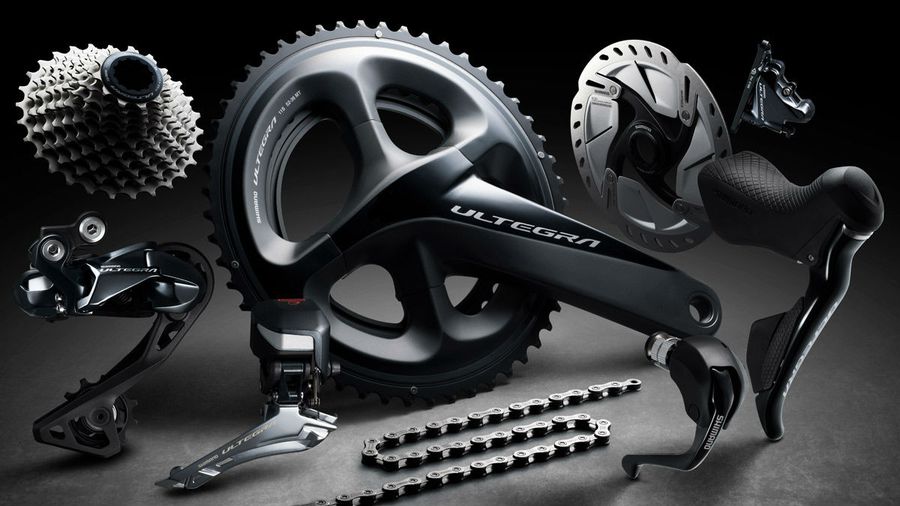 Shimano announced today the much-anticipated redesign of its workhorse Ultegra groupset with features that have trickled down from top-level Dura-Ace and a slight reduction in weight.
Shimano Europe Product Manager Tim Gerrits pointed out that the aim was to bring top quality and performance to a more achievable price point.
"The goal was to bring high end technology to a wider audience of riders. We wanted to offer high performance riding to the many types of road cyclist with a wide variety of products to serve the ever-growing road bike landscape."
"Ultegra is designed to cover everything from TT/Triathlon racing, to those who want disc brake and Di2 race or Gran Fondo performance, to the digital intelligence and shifting accuracy of Di2 and rim braking, to the braking performance of discs with the reliability of mechanical shifting, or to the simplicity of rim braking and mechanical shifting."
"To retain that Ultegra quality level across such a wide variety of products and for such a wide range of uses was a big development challenge, especially when it came to integrating some of the new features from our top-tier Dura Ace R9100 series. Hydraulic disc brakes and Synchronized Shifting for example, were two completely new areas for Ultegra and we needed to nd the right balance between high performance, high quality and high levels of durability and reliability."
Chainset
Shimano say the redesigned R8000 chainset takes its cues from the Dura-Ace R9100 design, so that means there's a new asymmetric crank arm, which is visibly beefier to improve stiffness and power transfer. It's lighter, too, but we're only talking a couple of grams, down from 676g (50-34t) to 674g.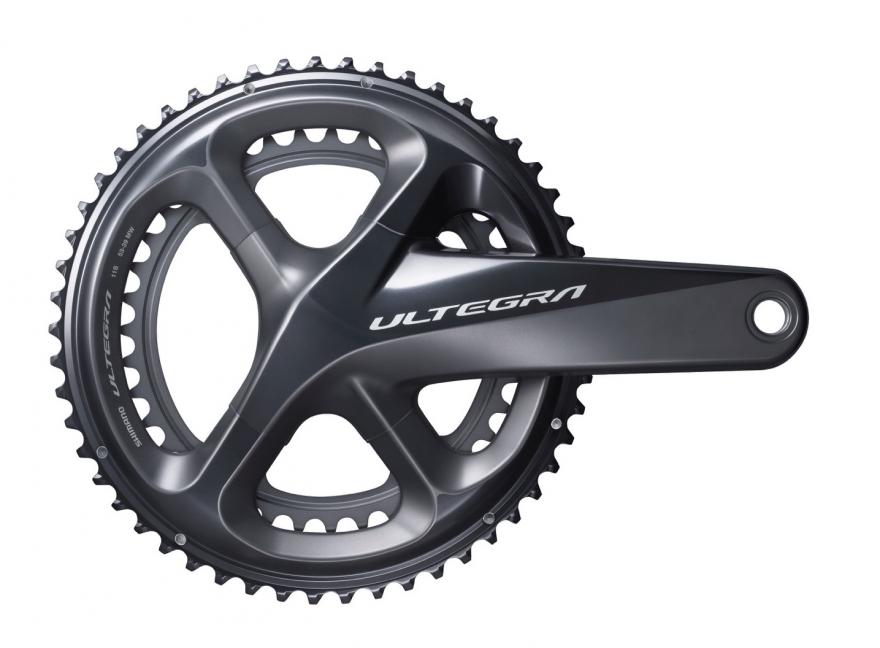 Cassette
The 11-speed cassette is available in 11-25T, 11-28T, 11-30T, 11-32T, 12-25T and 14-28T versions. You can also use an existing wide-range 11-34T (CS-HG800) cassette with a hub body designed to fit both road bikes (with spacer) and mountain bikes.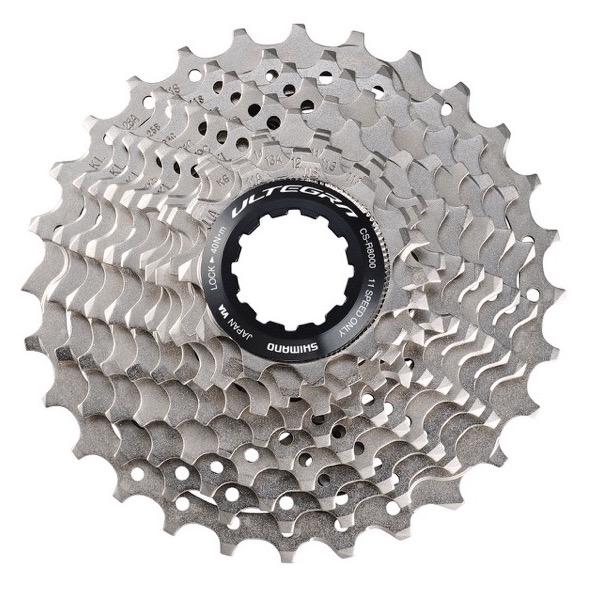 Derailleurs 
One of the key changes when Shimano introduced Dura-Ace R9100 was the Shadow rear derailleur, itself a technology borrowed from the Japanese firm's mountain bike groupsets. The low-profile derailleur is designed to sit fully under the cassette to prevent potential crash damage, according to Shimano. Now Ultegra R8000 gets the distinctive Shadow design.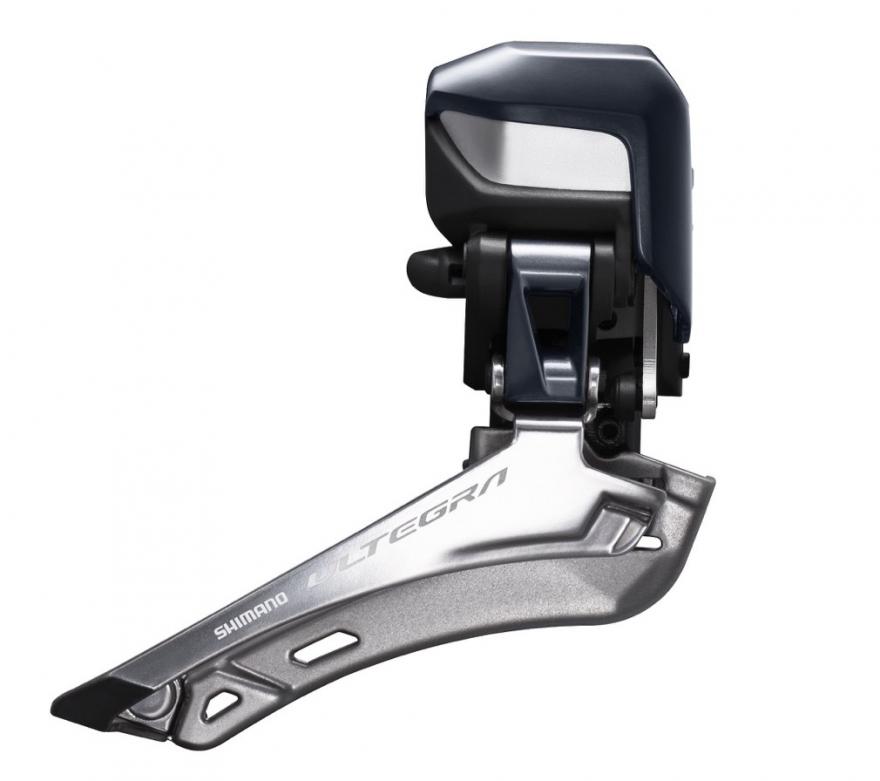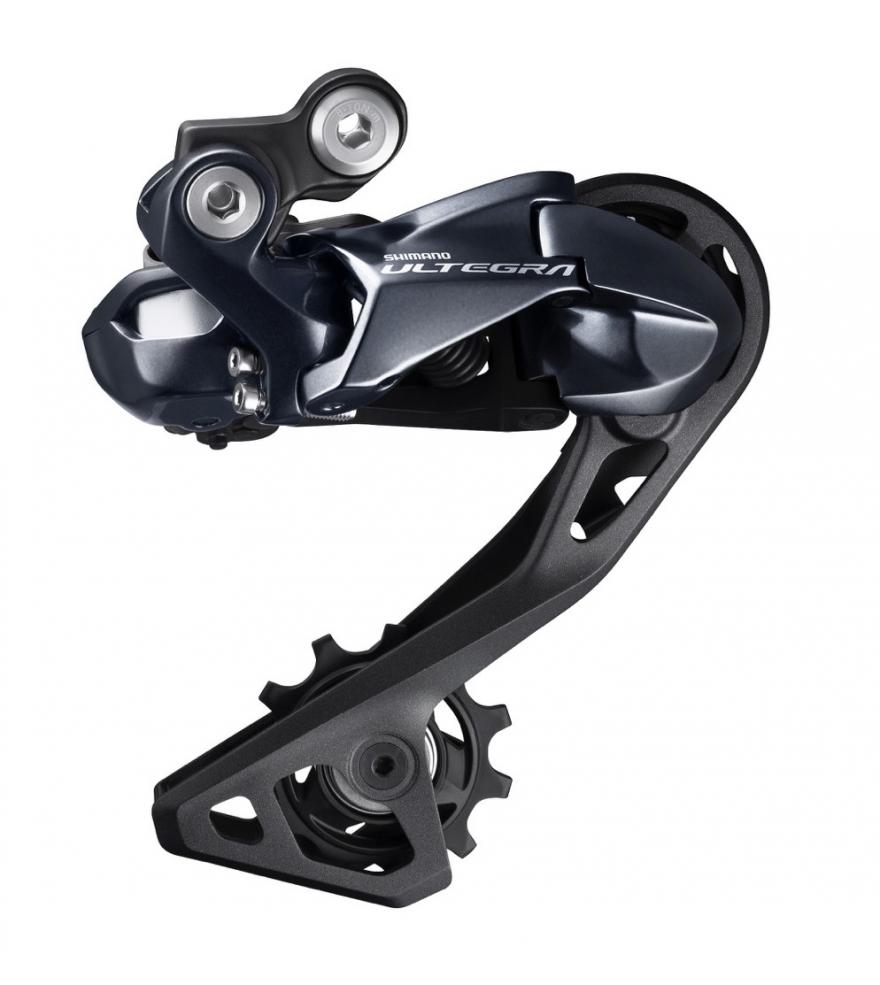 The Ultegra R8000 will come in short cage and medium cage designs, covering 11-25t to 11-30t and 11-28t to 11-34t cassette ranges respectively.
Shifters and brakes
With mechanical and Di2 shifters for rim brakes or hydraulic discs, the key here is Shimano have nailed the ergonomics so the hood shape and feel is nearly identical across all four types of shifter.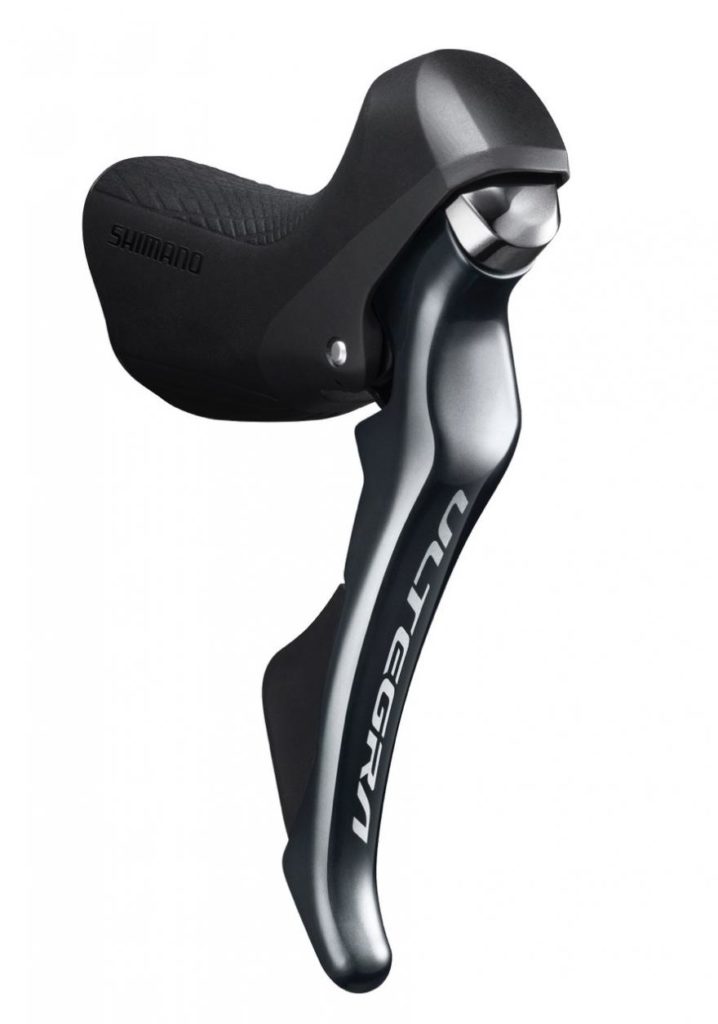 The Di2 shifter can run semi or full Synchro Shift, thanks to the new battery. This means it can work sequentially through gear ratios via one shifter, or use both and it accounts for the gear jupm between chain rings with the appropriate up or down shift on the cassette. Your fingers might be programmed to do this from years of riding. But maybe not.
The top of the hood also has a programmable button for the Di2 shifters, to truly customise your bike, and confuse friends who want to test ride it.
Shimano says that the R8070 Di2/hydraulic levers have greater reach and free-stroke adjustment than the previous non-series R785 levers.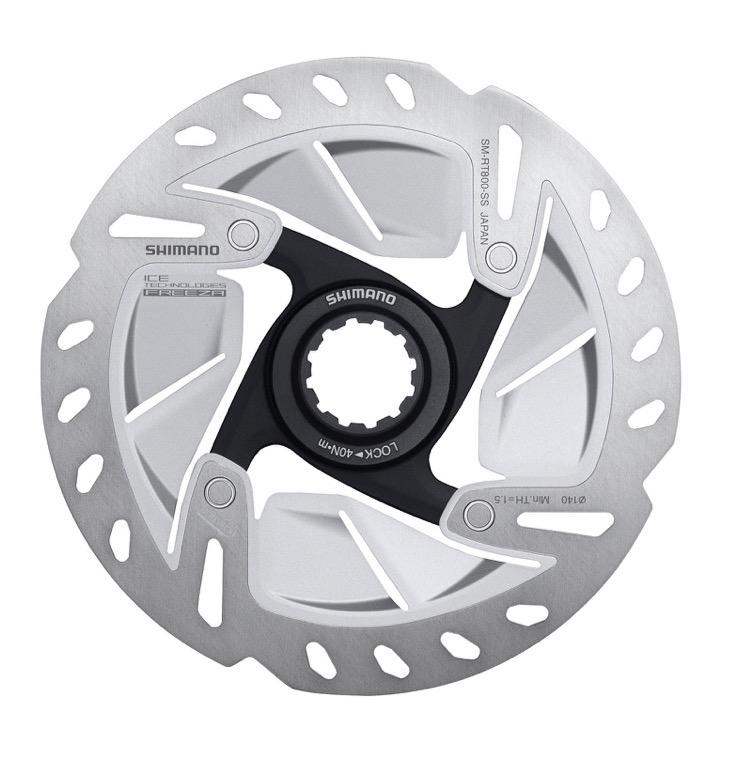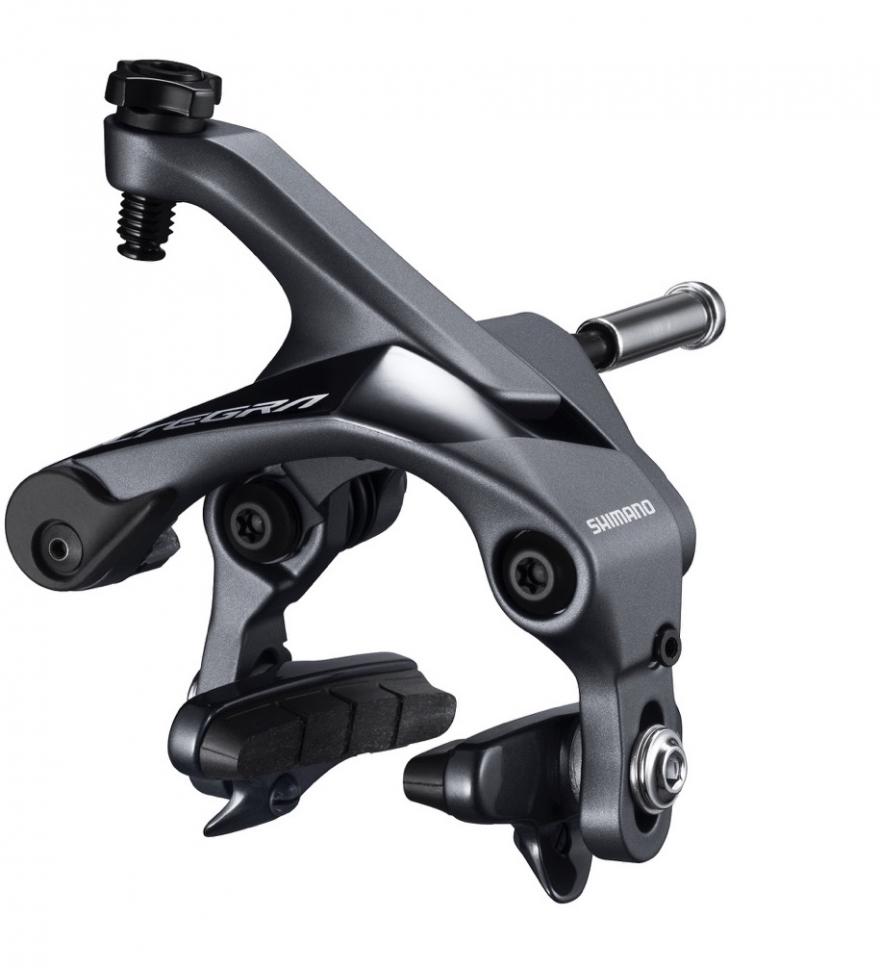 The mechanical shifting levers are available as hydraulic (ST-R8020) or rim brake designs (ST-R8000) and they use polymer coated cables for a light actions. The design does away with the in-line barrel cable tension adjuster and instead uses hex key adjustment for cable tension setting.
Pedals and wheels
Ultegra also gets a new carbon set of  SPD-SL pedals that look a lot like their Dura-Ace counterpart, offering a more pro-fit and even a 4mm extended axle option. They drop pedal stack down 0.7mm over the 6800 offer and shave down 12g to a claimed 248g.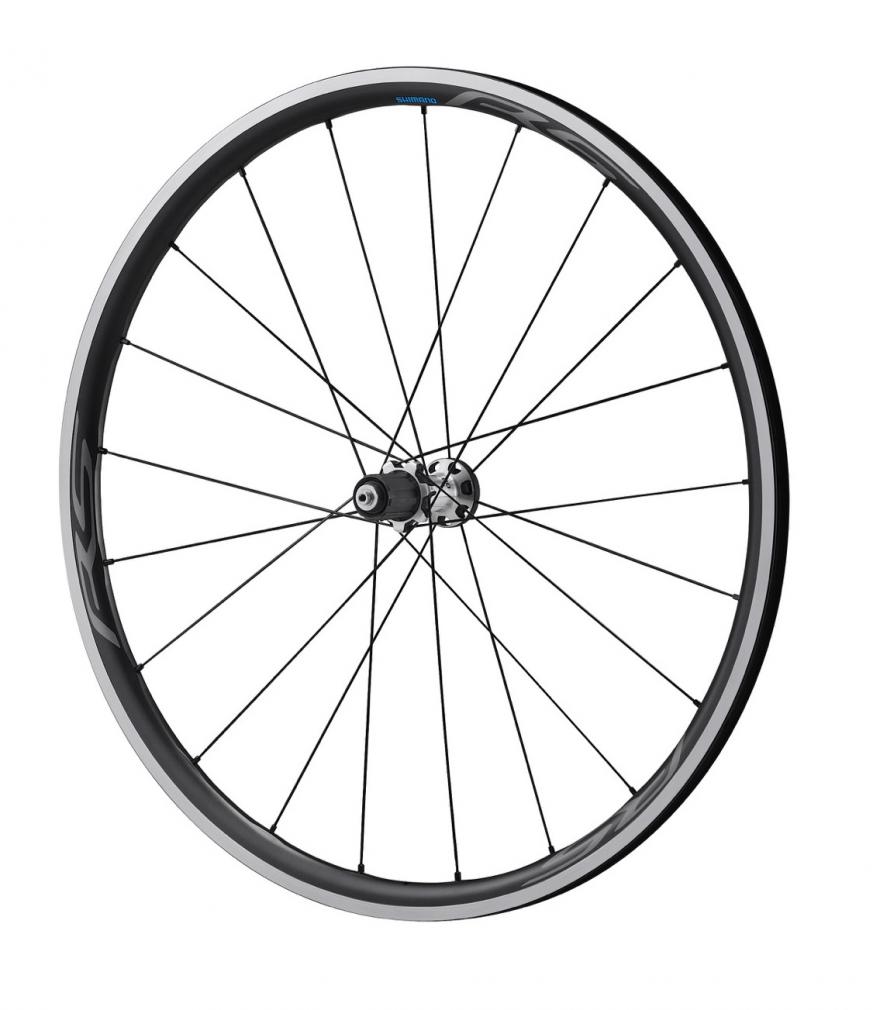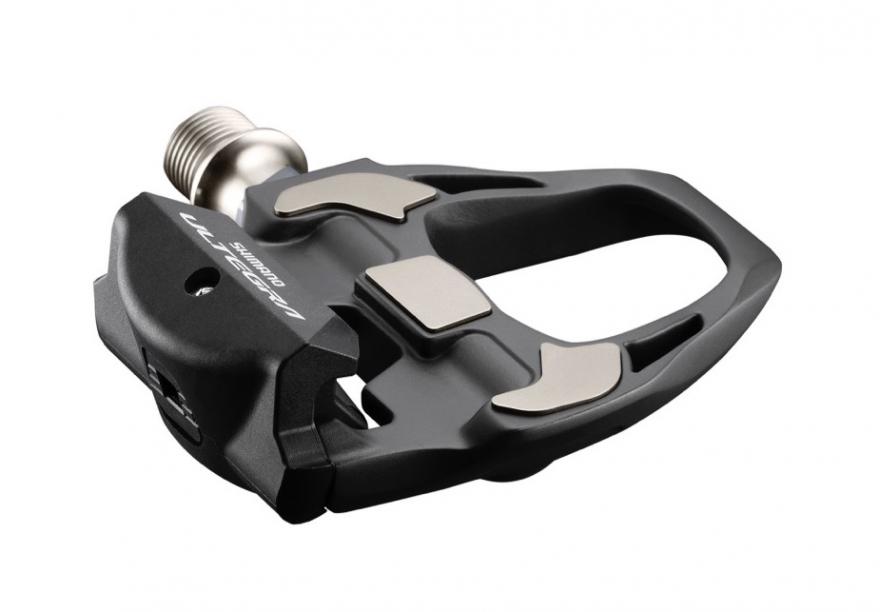 Rounding out the new Ultegra, there are a pair of new wheelsets as well. The tubeless carbon WH-RS700 stick with an aluminum braking surface (625g front/943g rear), while the new tubeless WH-RS770 disc brake wheels get full carbon rims and 12mm thru-axles (735g front/904g rear.)