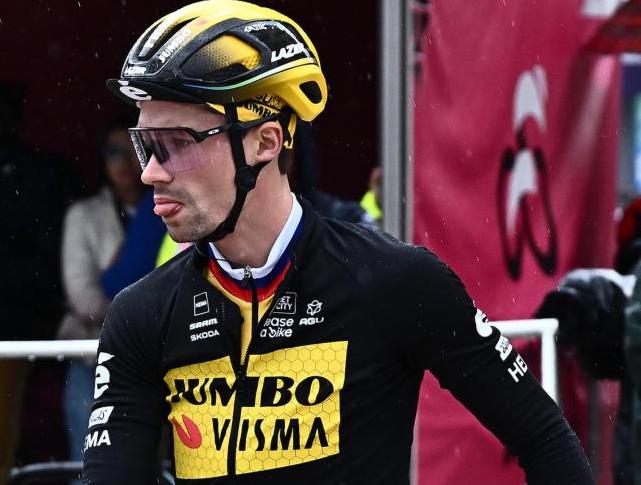 Primoz Roglic suffered little damage from his crash seven kilometers from the finish in the fifth stage of the Giro d'Italia.
The leader of Jumbo-Visma slid down on the wet road surface and had to chase, but eventually finished in the front group.
"It's all good, it could be a lot worse," Roglic said afterwards. "The guys did an incredible job bringing me back."
"I just had super good luck, they hit me in the leg [from behind] and a guy crashed just in front of me."
Sports director Marc Reef saw Roglic's crash happen on the TV screen in the support car.
"He got the bike from Koen Bouwman and was immediately taken back to the peloton. Everything went well. After that there were crashes everywhere and then there were breaks in the peloton".
A dangerous ride due to wet roads awaits on Thursday as well.
"We know that these Italian roads are very slippery in the rain. It's important to be focused and keep Primoz safe. That is the main goal, also for tomorrow", says Reef.