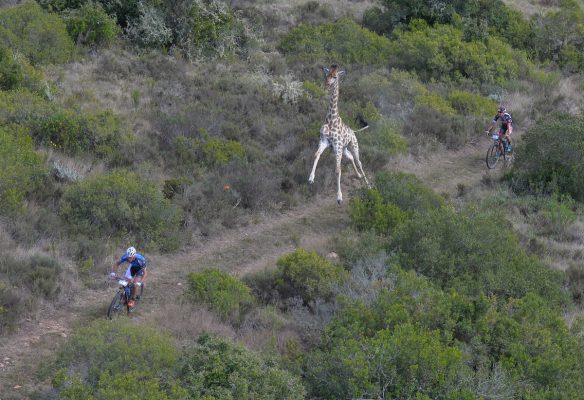 You don't see often a giraffe chasing a bunch of cyclists, but stage 1 of this year's Cape Pioneer Trek marathon mountain bike event featured this kind of a rarity in bicycle racing.
The photos show racer Gerben Moss being chased by a giraffe during the opening stage of the South Africa endurance event. The course was passing through the Gondwana Nature Reserve at the time.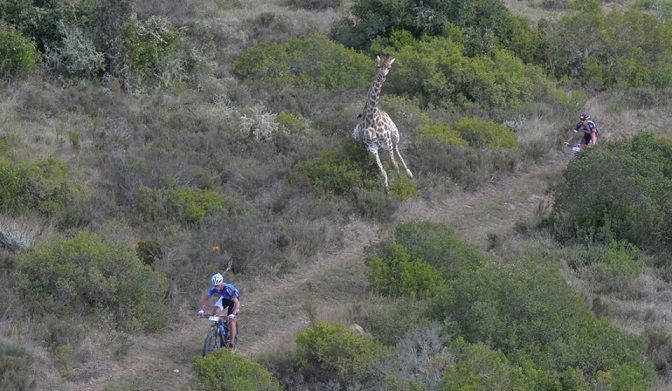 "Yes, that was quite a shock, because he was really close," Moss told RTL. It's not entirely unexpected or unprecedented to encounter plentiful exotic animal during the race apparently. Moss: "Then you suddenly see a turtle and also other animals like giraffes. Even though you're refrain, you will see many beautiful things here."
According to the race organizers, the giraffes were spooked by the helicopter with the pilot managing to frighten two of them off. The third large mammal ran straight for the race course. After a frantic few seconds, the giraffe veers off the track surely to the great relief of the cyclists.