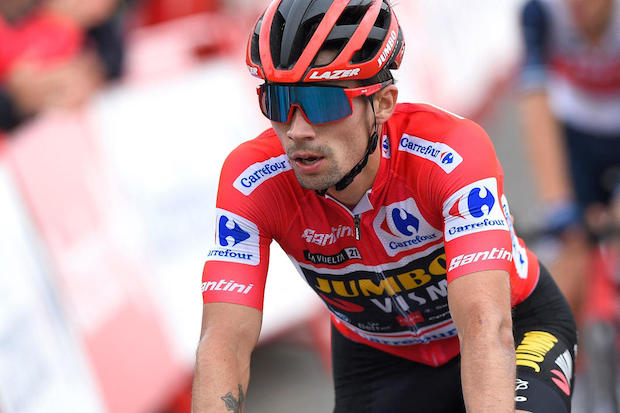 Jumbo-Visma can live with the fact that Rein Taaramäe is the new leader in the Vuelta a Espana.
"You obviously see we didn't care [about keeping the jersey]," Roglic said after stage 3. "Our guys were riding all day, they did a great job. Rein has the jersey now, it's good for us."
"Of course, I mean, if he would have wanted to defend the jersey, for sure we would have done it, but he agreed. We were happy to give it away, he is happy not to be in the podium today," Jumbo-Visma directeur sportif Grischa Niermann said.
"Maybe he can be in the hotel a little earlier, he can go back by bus with his teammates. They're all little things but it will all help in the next three weeks."
"You can see: it's windy. It's still 10 degrees, but it feels like winter after yesterday," said Roglic. "I'm happy. I'm going better in time trials recently, but I can still climb, that's nice to see."