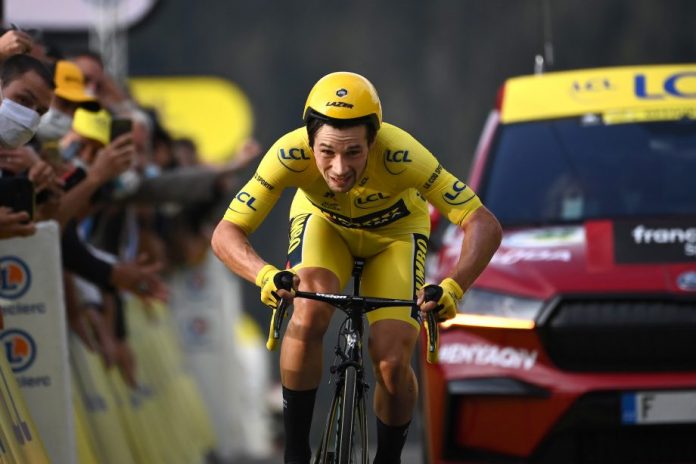 Primoz Roglic has lost the yellow jersey on the decisive individual time trial of stage 20 after a surreal performance of Tadej Pogacar who beat his fellow Slovenian by almost 2 minutes on the stage.
"I am disappointed, I will cry, I did already, but it was how it was. I want it to be a little different, but I cannot change it. I just need to go on," Roglic said. "It's true I did not have the best day, Tadej was in a different world for me and he definitely deserves his win so really congrats to him.
"I just gave it everything and that's all I can say. I'm disappointed about the result but still I can be proud of the second place and that's all there is. I just obviously didn't push enough. It was like that. I was just more and more without the power that I needed. I was giving everything to the end."
"I didn't know I was going to have a bad day, and of course it's better when you hear intermediate times, but I was just losing and losing. I was just hoping Tadej would have some hard moments so I was pushing myself to believe in myself in the whole parcours. In the end I was very far from it.
"I feel sorry for all the guys because I didn't do it on purpose," he said. "I was fighting to do my best every day. But still I'm really proud of them, and the whole performance of the last three weeks.
"I don't have really a clear plan and nothing in my head. I'm disappointed, more about the result because in my performance I gave it everything I had. My thanks, too, to all the Slovenian fans on the road, they also helped me throughout."
"You always want to be better and faster, the motivation is there, and I still have some things to do to improve. But first of all, I need some time off and to think more clearly about how and what to do next".