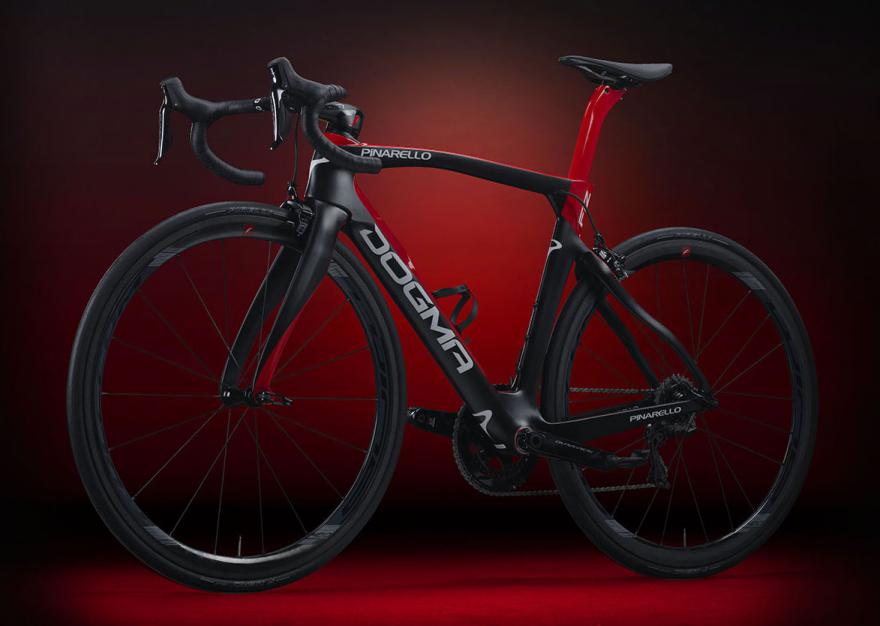 Pinarello have launched their latest range-topping performance road bike, the Dogma F12 which will be raced on by Team Ineos.
Building off the legacy of the Pinarello Dogma F8 and F10, the newest model offers improved aerodynamics and structural refinements all in the pursuit of creating a faster all-around road bike.
While Pinarello has always offered disc brake equipped Dogmas in the past, the Italian brand says the new Dogma F12 was developed from the ground up with a disc brake variant in mind, sharing the same technology between both versions.
Improved aerodynamics were an important aspect when designing the new Dogma F12, which features revised tube shapes and profiles such as a pinched toptube found on their new Grevil gravel bike.
Pinarello says the changes in tube profiles through the frame have had the cumulative effect of making the F12 faster. The Italian bike maker is claiming a drag reduction of 7.3%, which apparently translates into a saving of 8 watts at 40kmh.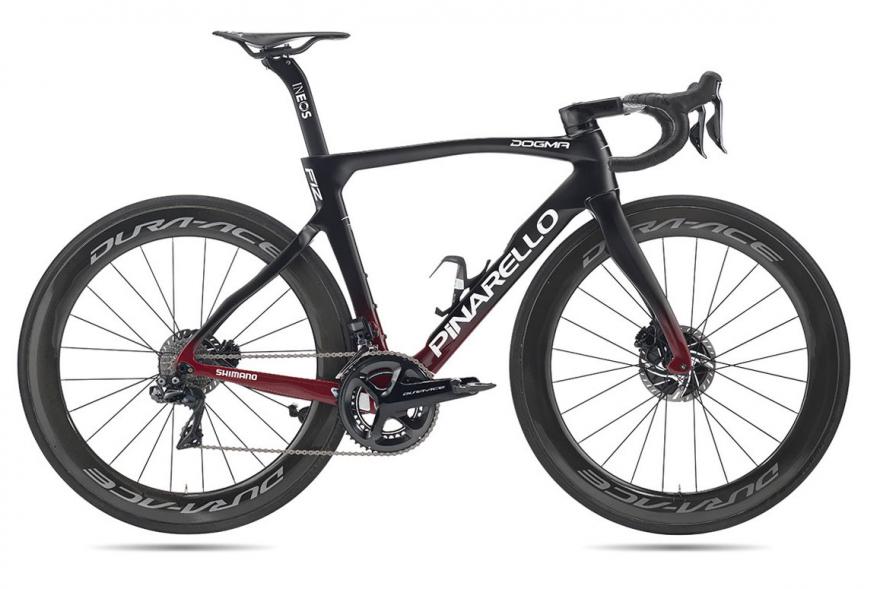 The new Most Talon Ultra handlebar has been designed to hide as many of the cables on the Dogma F12 as possible. The lower part of the handlebar has been redesigned with completely internal channels so brake and shift cables can be routed through the bars.
The new Dogma F12 tips the scales at a feathery 820g for a raw, unpainted frame, while the Dogma F12 Disk weighs in at just 20g more.
The new Dogma F12 frameset will cost €5,800, the F12 Disk frameset €6,000. The Talon handlebar on its own is €875. If you want a complete bike, builds are priced from €11,000 up to €14,000.