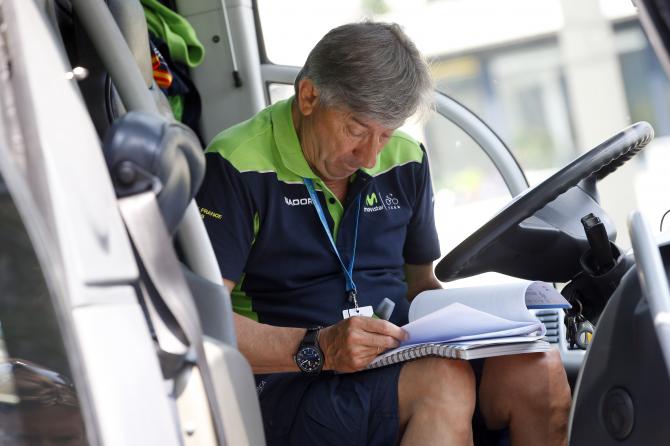 As the peloton faces reduced teams for 2018, Movistar team boss Eusebio Unzué has proposed that teams should be allowed replace riders during a Grand Tour.
"Cycling should show humanity," Unzué said, according to Ciclo21. "As there are no options to replace any rider, we have young riders getting destroyed, doing stages of 200 kilometres in very bad conditions."
"If there is no option to replace a rider, you could at least consider the possibility of consulting with the doctors to allow two days of recovery when the doctor recommends it. I would like to be able to see that riders who have fallen in the first week can be replaced, and have three riders prepared to replace the injured, as happens in any other sport."
"Why not have everyone arrive to Paris with the same amount of riders?" he continued. "Why not try something new? Everyone is talking about making things safer, so why not let the riders who crash out in the first week be replaced? It's hard to arrive to Paris when you have nine starters. I've ended one Tour with only four riders. I don't know that [reducing team rosters] will produce more spectacle."
Unzué would also be in favour of another measure that would balance the forces in the world peloton: setting a cap on how big team budgets could be.
"The limitation of budgets would have its logic. It would seem to me better if the salaries of the riders were more balanced. Those of us who do not have the unlimited budgets have to fight for the top riders that are in the market, and have less to distribute among the other riders. That's unfair," said Unzué.