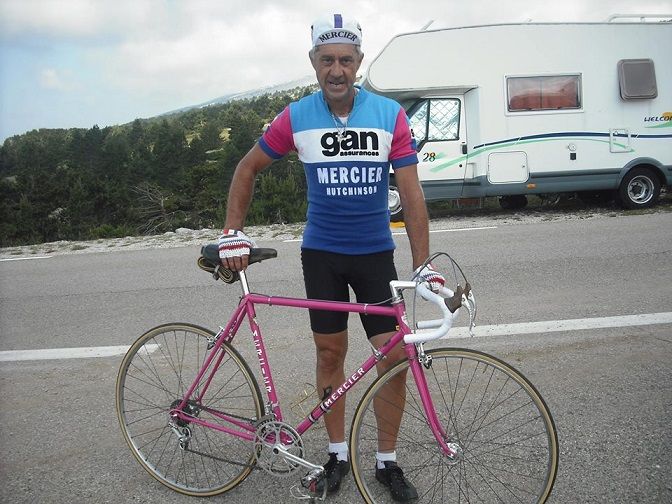 Lionel Tartelin ascended last week the legendary climb of Mont Ventoux for the 379th time from the Bédoin side and his 62nd ascent this year.
The French cyclist has earned himself the nickname 'Ventouman' and he hopes to make it to the top 400 times by the end of the year, but this will be dependent on the weather.
Tertelin says that you don't have to be crazy to go up Ventoux, you have to be crazy to go back. As to why he continues to climb Ventoux, he says it's "a story between me and the mountain, a call to which I must respond."
Nowadays visited by the Tour de France every few years the bare upper slopes that provide no respite from the sun or the wind give Ventoux its fearsome reputation.
It has been used in the Tour de France 15 times since 1951, including a stage finish in this year's edition,won by Thomas de Gendt. Other riders who have taken stage wins at the summit include Chris Froome , Eddy Merckx and Charly Gaul.