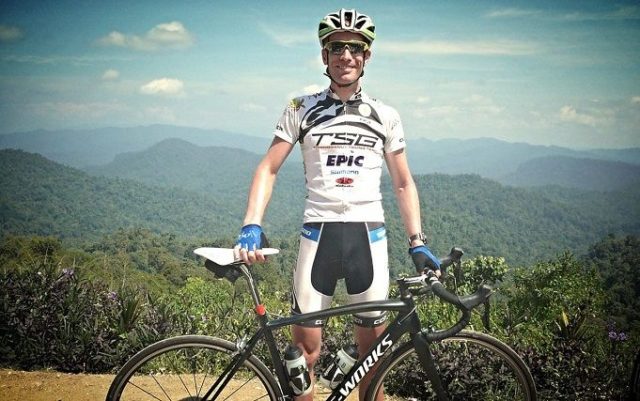 It was heartbreaking to watch the news from Malaysia Airlines flight MH17 unfold, not to mention MH370 which still, three years on, remains unaccounted for.
A Dutch cyclist has escaped death twice after being scheduled to fly on both doomed Malaysian Airline flights but changing his plans at the last minute.
Maarten de Jonge was planning to travel back to Kuala Lumpur on flight MH17 from Amsterdam's Schiphol Airport on July 17 2014 after visiting his home country to participate in national championships. He decided to swap flights as traveling via Frankfurt would save him some money.
That decision meant he was not among 298 people killed as the jetliner was downed over Ukraine.
In a tweet on the day the plane was hit in mid-air over east Ukraine, he posted a link to a story about the disaster, adding: "Had I left today, then…"
Months earlier, in March, he took another Malaysian Air flight out of Kuala Lumpur, at the same time and in the same direction as a Boeing Co. 777 wide-body airliner taking off for Beijing. That plane has been missing without trace ever since.
"You should try not to worry too much because then you won't get anywhere," he said. "I have been lucky twice."