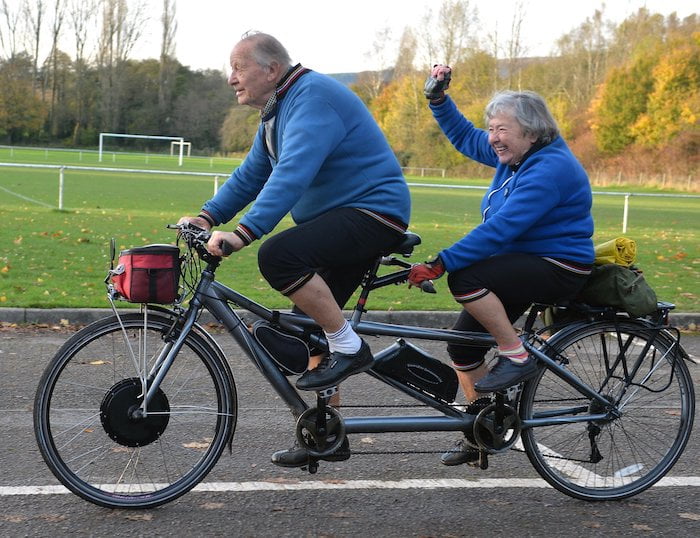 Graeme and Betty Cox have logged 1,700 miles in 2018 on their tandem bicycle. A great accomplishment for any cyclist, but at 86 and 91, these two are proving that age is just a number when it comes to doing something you love.
Cycling has been a part of the couple's relationship since they met at church over 60 years ago. Soon after meeting Graeme told Betty, "You better buy a bike!".
At the beginning of their relationship Graeme biked 48 miles roundtrip to see Betty. Betty soon joined the fun—they even cycled on their honeymoon.
"We've always loved cycling," said Mrs Cox. "My husband was cycling since he was 10. I've been cycling for 69 years and my husband for 76 years. We started on the tandem soon after we met and have loved it ever since. In 1949 we cycled from our home to Cornwall and back in a week. We also got to Scotland in a few days. We love going on it."
"We had a look at our device that records our distance and it said that we had reached 1,000 miles. We were quite surprised at it. We've never really thought of how many miles we do. And, I suppose, not many people manage to reach that amount at our age."
"I think being in the fresh air is the best thing ever," Betty says. During their life together, they've had four tandem bikes. They enjoy cycling tandem as you can do more miles than if you were on individual bikes. Graeme explains that even though you sometimes come home and you "want to throw your bike over the hedge, the next morning you're back on form, and you get this feeling of fitness and health."