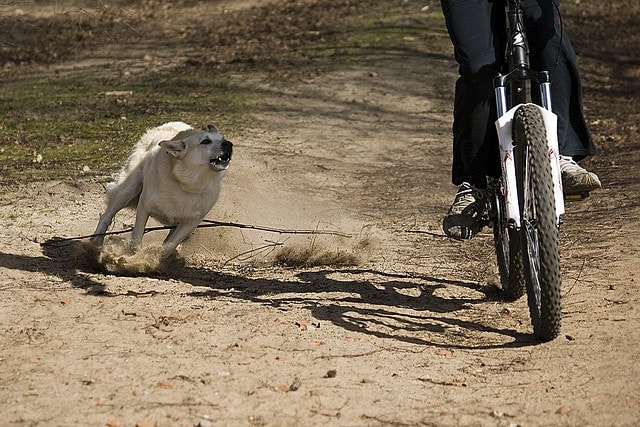 A man from Oxford, U.K., who launched a vicious 'campaign' against city centre cyclists, letting his canine sink his teeth into a number of riders, has been jailed.
Alexander Andrews waged a 'campaign' of violence against cyclists in October and November 2017.
Construction work meant the cycle lane was blocked at that time on Parks Road and cyclists were expected to dismount. Enraged by those who didn't, Andrews set his dog on them.
Judge Peter Ross said that Andrews had used the animal 'as a weapon' and the dog had to be 'pried' off that victim.
"You were using a dog to intimidate, you were using a dog to threaten. You were getting angry with cyclists and you were whipping your dog up to behave aggressively.
"The dog […] isn't of itself necessarily a menace but in your hands deployed as a weapon of intimidation it was."
In footage played to the court from his first victim's helmet, Andrews – with his dog barking loudly in the background – becomes embroiled in a row with the cyclist.
He said the path was not for cyclists and was a pavement, at which point his dog leapt up and bit the cyclist, causing injury, before he rode off.
Andrews was jailed for a total of 18 months for each count to run concurrently and ordered to pay costs for the kennelling of the dog of £9,820 as well as court costs to cover the trial of £4,000.