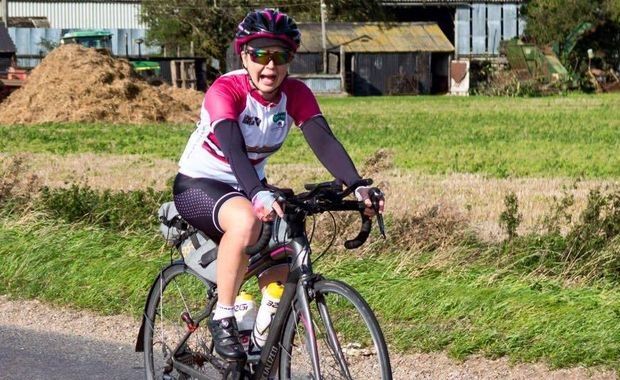 Kajsa Tylen from Nottingham, has cycled 47,642 km (29,604 miles), besting Billie Fleming 1938 record, in order to motivate others to adopt a healthy lifestyle.
The 38-year-old business analyst who is originally from Sweden, battled through illness, bad weather and pain to surpass her hero's record. In addition to Britain, she rode in parts of Europe including Sweden, Finland and Germany.
She celebrated the marker with her support crew, over a traditionally British cream tea, as the traditionally British weather raised hell outside.
Tylen has been riding for 330 days, having begun her attempt on January 1 2016. She said it was "amazing" to have passed the mileage, but will continue her challenge until 31 December.
"It's been a long slog, but I'm really proud to have done it," she said. I'm going to have to do some rehabilitation when I'm done to walk without hobbling."
She added: "For me to get the Guinness record I have to hit 50,000 km for them to verify it."
Kajsa Tylen has given her ride data to Guinness World Records and is expecting them to verify her record soon. Fleming set her record without any support, while Tylen's mother supported her daughter, driving behind in a caravan.