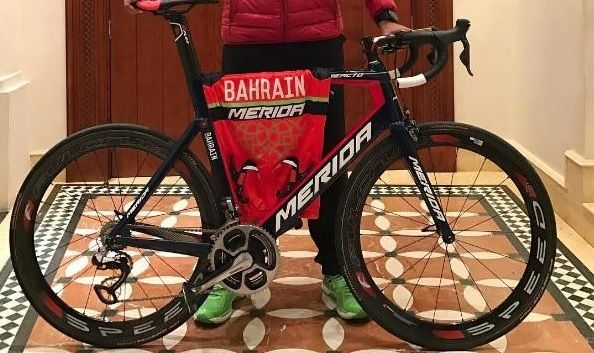 Bahrain Merida will make their entry into the peloton next year with a mostly red kit. 
Prince Sheikh Nasser bin Hamad Al Khalifa has posted on social media a sneak preview of the team's kit for 2017.
Two days ago it was announced that the application for a WorldTour license for Bahrain Merida had been accepted. Vincenzo Nibali is the leader of the brand new formation and will target the Giro d'Italia.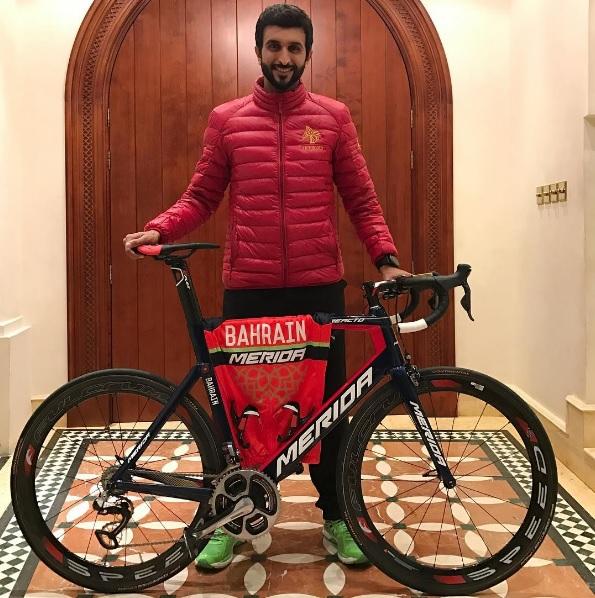 The kit made by Sportful is predominantly red with a green and a black stripe on the chest. A gold pattern can be seen below the team's logo while the sleeves appear to be navy blue.