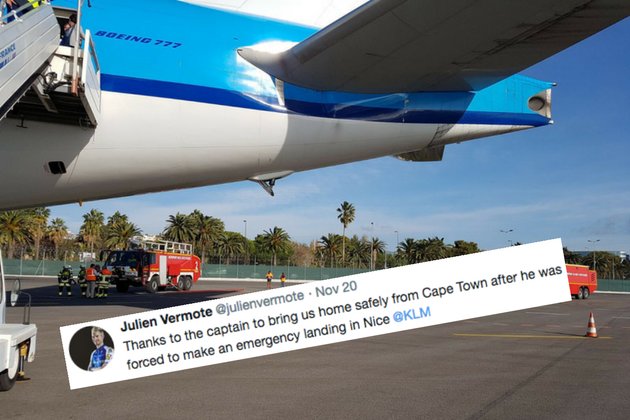 Dimension Data riders Julien Vermote and Serge Pauwels have described the frightening experience they faced as their team's plane was forced to make an emergency landing in Nice.
The Belgian cyclists were returning from a training camp in South Africa on a KLM 777 that was forced to make an emergency landing after a fire broke out in the luggage hold.
"We suddenly felt that the airplane was descending strongly," Pauwels explained. "The flight attendants had just served breakfast but then quickly took it away. Shortly after, the pilot announced that the smoke sensors in the baggage hold had been triggered and that we would make an emergency landing in Nice.
The plane descended with a vertical speed of 1.524 meters per minute as the pilot approached Nice.
"That's from the top of the Mont Ventoux to Bedoin in one minute," Pauwels said.
"It was scary. I was seated at the emergency exit so the flight attendant came to sit right in front of me. I heard her praying. For a moment I thought I wouldn't make it to my 34th birthday.
"These weren't the most pleasant 15 minutes of my life. And on top of it, Nice has such a short runway near the water", added Vermote.