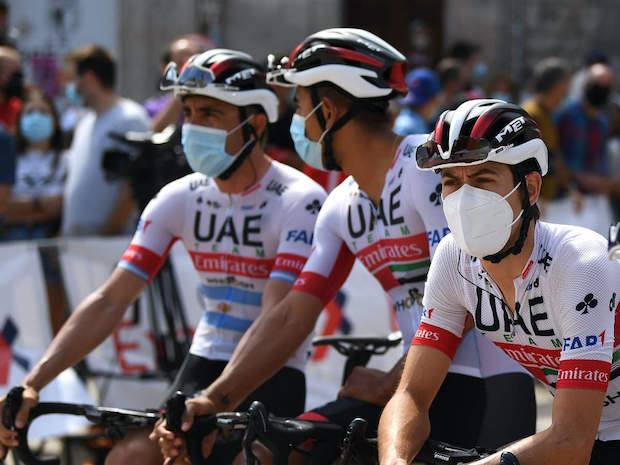 Mauro Gianetti, the general manager of the UAE Team Emirates, revealed that all its members, including Tadej Pogacar, the winner of the Tour de France 2020, will get vaccinated against Covid-19 during a training camp in January.
He also said that he had already been vaccinated after being among 30,000 volunteers to test the vaccine from Sinopharm, a Chinese company.
"It'll completely change our relationship with the outside world," Giannetti said. "As a team we were hit hard by coronavirus in February, we know what it's like to go through the nightmare of having the virus.
UAE Team Emirates will hold a training camp in the UAE in January, with everyone vaccinated if the Sinopharm vaccine is approved.
"We're planning for the training camp and our goal is to vaccinate everyone during the training camp, we've planned everything with the medical staff," Gianni explained.
"We'll be ready to start as soon as the vaccine is approved and certified. The vaccine won't be obligatory, it'll be a personal choice."