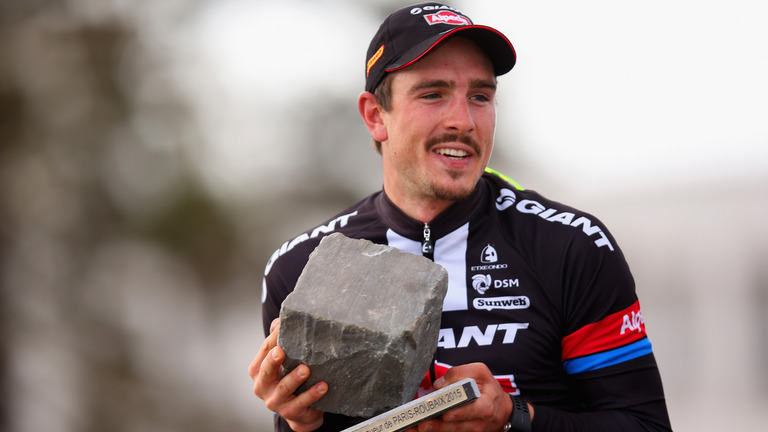 John Degenkolb said the time was right for his move from Giant-Alpecin to Trek-Segafredo, as the former team shifts to a more Grand Tour-focused squad.
"We had some great success but sometimes you start to think about other opportunities," said Degenkolb. "I was also asking for more support for the Classics and I didn't really get it. The team always worked well for me but I didn't like the way the management was running the team anymore. I had too little influence on the decisions that affected me as a rider. It was time for me to move on from Giant-Alpecin.
"I'm the guy who is responsible if things work or not, if I get the results or not in the big races. If I don't have influence on who is going to me with the races, then things aren't perfect any more. Until a certain time it worked but not any more. Now I believe that at Trek-Segafredo I can be an even better bike rider than I am now. My current team didn't want that for some reason."
While Degenkolb said the move will be difficult, due to leaving the relationships built over many years, it is made a little easier as his teammate Koen de Kort as well as his coach are making the move with him.
"The most important thing will be to create an atmosphere which is familiar and comfortable for everybody. I'm sure that the success will come as a consequence. I'm sure of that. Trek-Segafredo is a great team with good riders. If we stay focused we can be very confident for the future."