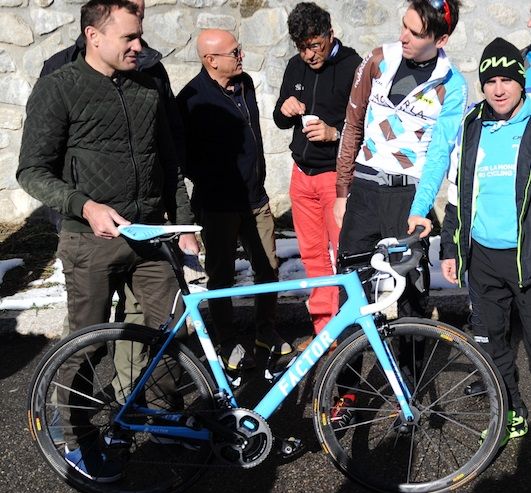 From the 14th to the 18th of November, AG2R La Mondiale team will be taking part in a team meeting at the Vaujany ski resort, which is located in the Oisans massif (Isère department).
Next month, from the 6th to the 16th of December, the French team will meet in Gandia (Spain) for their first proper training camp.
In the company of former professional Baden Cooke and Rob Gitelis (co-owners) and Scott Davies (CEO), the riders had the chance to check out their new Factor Bikes O2 for the 2017 season. The team will also be riding the One.
GSG will be providing a complete technical apparel range for the AG2R LA MONDIALE Team and its development team.
"We are happy to have a partnership with GSG, a italian manufacter that is well recognised for innovation and made in italy in cycle clothing. Our goal is to offer our athletes top quality products. Over-30-years GSG experiece in producing high quality  cycling apparel makes it this much easier for us to reach this goal, a WT team like us every  improvement counts to reach wins, cycling apparel is one of the most important. The wide range of weather conditions which team meet during all the season in all the continents requests an extremely flexibility in creating new products and GSG can give this kind of quick answers, producing all in-house in Italy.
This is one of the most important reason why of our partnership with GSG" said Vincent Lavenu, General Manager of the AG2R team.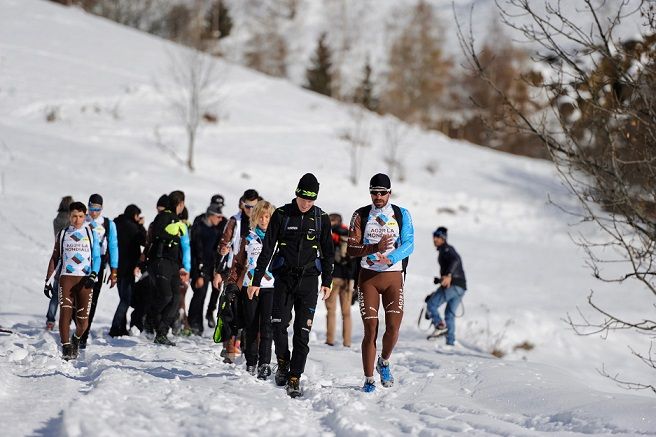 Ten new riders will join the French team. During the first evening, Mathias Frank (Switzerland), Stijn Vandenbergh and Oliver Nasen (Belgium), Alex Geniez, Rudy Barbier, Julien Duval, Nans Peters, Clément Chevrier (France) and Sondre Holst Enger (Norway) made the acquaintance of the rest of the team.
The AG2R roster for 2017: Gediminas Bagdonas, Jan Bakelants, Romain Bardet, Julien Bérard, François Bidard, Mikaël Chérel, Nico Denz, Axel Domont, Samuel Dumoulin, Hubert Dupont, Ben Gastauer, Cyril Gautier, Alexis Gougeard, Hugo Houle, Quentin Jauregui, Pierre Latour, Matteo Montaguti, Domenico Pozzovivo, Christophe Riblon, Alexis Vuillermoz
Recruits : Rudy Barbier, Clément Chevrier, Benoit Cosnefroy (from August 1st), Julien Duval, Sondre Holst Enger, Mathias Frank, Alexandre Geniez, Oliver Naesen, Nans Peters, Stijn Vandenbergh