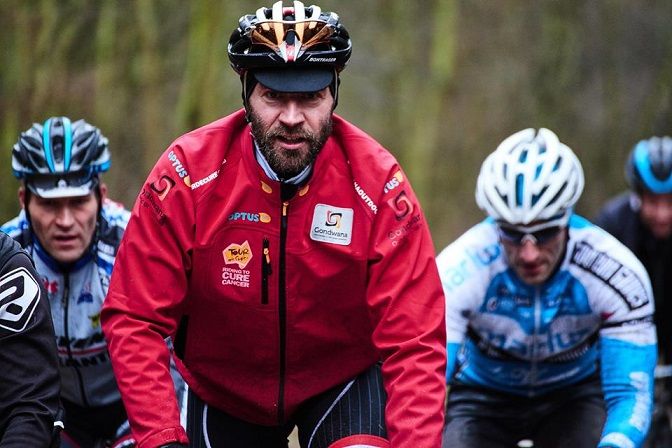 Jens Voigt has completed his Everest Challenge in Berlin, raising money for the Tour de Cure Trust in the fight against cancer.
The challenge involved climbing Teufelsberg in Voigt's home city multiple times until he reached the accumulated vertical elevation of Mount Everest which stands at 8,848 metres.
To make the required elevation gain, the 45-year old, riding a Trek Cronus CX bike, had to make around 100 ascents of the man-made hill in Berlin's Gruenwald forest.
Journalist Martin Heller posted a video to Twitter of a 30-strong sounder of wild boar coming close to the road where Voigt was riding. The police were said to be nervous at the animals' proximity, but the former Trek Factory Racing rider kept pedalling.
Zwischen 30-köpfigen Wildschwein-Rotten! Da wird sogar die Polizei nervös. @TheJensie bei der #EverestChallenge. 100xTeufelsberg. @welt @n24 pic.twitter.com/cJy7yEI8kk

— Martin Heller (@Ma_Heller) 2 ianuarie 2017
Cycling supporters joined alongside Voigt and provided needed company. He stopped for breakfast, warm coffee, dry gloves, and after the grit took its toll, new brake pads.
His goal was to raise €10,000 for the Tour de Cure charity. He exceeded that amount by more than two-fold with around 800 individual donations.
"Done and dusted!" he wrote. "8845m of climbing – 27h with some small breaks on the bike! Over €25k raised!"