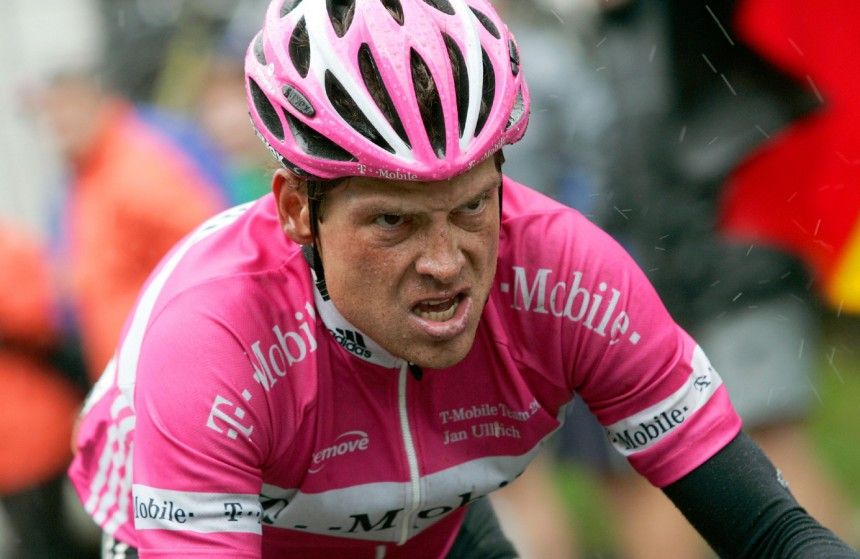 Jan Ullrich continues to live with the fallout of a career spent at the height of the doping era and a later confession that he too was an active participant in the culture of the time.
Ullrich won the Tour in 1997, so the 2017 start in Dusseldorf would mark 20 years since he became the first German to win the race. It's also 30 years since Germany hosted a start of the Tour.
Those two milestones should make it an easy call for Tour organisers but the 42-year-old continues to carry the baggage of a career which ended in disgrace a decade ago.
Yet, despite the official snub, Ullrich says he plans to be there in an unofficial capacity and intends to contribute in his own way.
"Absolutely," he said. "From my side, I was not ready to go back in professional sport. I watched all the races on the TV and I didn't go directly to the Tour de France. But next year is twenty years from my win and the Tour starts in Germany. I can help there.
"I have an all-star race before the start with (Miguel) Indurain and all the big heroes. We can make a lot of good things there."
Its taken German cycling years to recover from the doping era, defined as much by Ullrich's Telekom team as it was Lance Armstrong's US Postal Service.
"I am very happy now," Ullrich said. "I have a great wife, I have four kids. I live in Mallorca in Spain, and I am happy with my life."
"There are some people in the press in Germany – it's only five or six people in the press – and they make pressure for me every time. In this time, too, with the start of the Tour de France it's 'Oh, you know Ullrich ten years ago…' This is not good for the sport."
"The first four years were very heavy for me, it was a bad time. But what helped me in that time was the normal fan, the people who watched me on TV or came to the Tour de France to watch me live. In this time, they were still fans," he said. "I was asked to sign a lot of autographs in that time. The people helped me a lot but the press was very bad to me. And that lasted for a long, long time."
Germany was as unforgiving of his sins as America were of Armstrong's but the price was in many ways higher there, with broadcasters punishing fans and riders alike by dumping local Tour coverage.
Perhaps Tour organisers think Ullrich's presence in Dusseldorf would sully the event despite him being a significant part of its history. However, an invite may also help heal the wounds of the past.