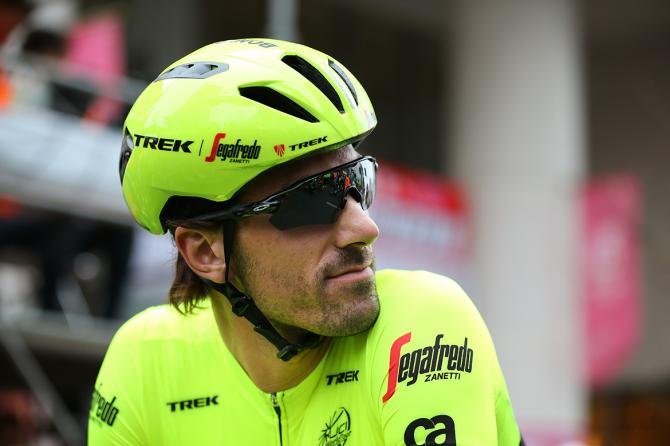 On Thurday, Fabian Cancellara presented his retirement book in Antwerp. The three-time winner of the Tour of Flanders still looks as fit even though he refuses to be so. "Those are illusions," he laughed at the Crown Plaza hotel. "I have already gained more than five or six kilos since the Olympics in Rio."
In Rio de Janeiro, he took his second Olympic title in the time trial. Since then the 35-year-old Swiss has barely been on the bike. "It is scary when you feel that you get fatter. I would like to still be a bit fit. Not that I should be as sharp as Sven Nys, "he joked. "But I have to keep an eye on it anyway. Once you're no longer a sportsman, the kilos come very quickly."
Cancellara does not fear that he will fall into a hole after his retirement.
"Since Rio I have been busy with 1001 things. Sponsorship activities, bike shows, galas, it does not stop. I let the things acome to me. I suspect it will be less busy in a few weeks and then I can really make plans. Which plans? I do not want to elaborate on that. You will get to know more. What I certainly will do though is to study again. "
"Sports marketing but I don't want a full degree. I can already rely on my experience as a rider but I still want to study a few subjects. It is a part of the sport that fascinates me and where I want to learn something. And of course, first of all I want to spend more time with my family, my friends. I don't want to let the things come to me and I want to take control of my own schedule. After 16 years of cycling at a high level, in a team, I deserve some freedom."
Cancellara, currently in Antwerp, was also asked about the removal of the start of the Tour of Flanders from Brugge to Antwerp. He glanced outside, from the 16th floor, and made a joke. "We're still pretty far from the climbs of the Flemish Ardennes.
"No, seriously. I am basically a person who likes the traditions in cycling and don't want to change just for the sake change, but I also understand that there are economic interests. The heart of cycling in Flanders lies in the Flemish Ardennes, in East and West Flanders. The start in Bruges was unique and emotional every time. When I was at the Tour de France start in Antwerp, we received a warm welcome and also the start of the Scheldeprijs is always good. You have to give it a chance but honestly, I prefer Brugge."