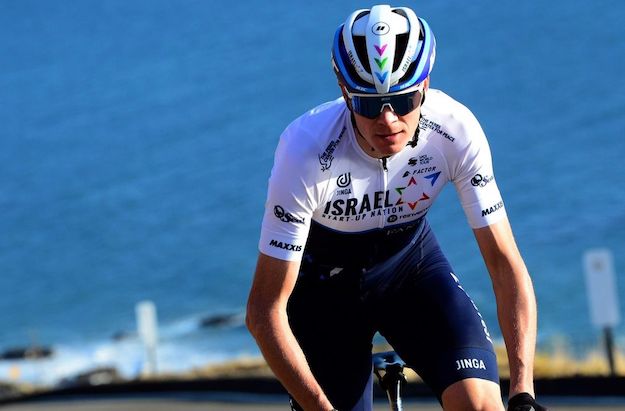 Israel Start-Up Nation has announced the seven men that will start in the Tour de Romandie on Tuesday.
Michael Woods, 5th in Liège-Bastogne-Liège on Sunday, will be the leader, while two-time winner Chris Froome will be a helper there.
For Froome, the Tour de Romandie will be his fourth stage race of the season. Last week he raced in the Tour of the Alps, where he was in the early breakaway in the fourth stage. The Briton said this weekend that he is still hopeful that his condition will improve.
"I still train just as hard and work my hours. Of course they are not the same wattages as before, but I have to believe in my recovery process. I also have to continue to believe that hard work ultimately pays off in results. At the moment I have to be honest and confess that I don't deserve a place for the Olympic Games with this form. It all depends on my level. If I keep working hard, keep doing the altitude training and leave everything I have to leave, there will come a day when I feel like the old one again."
"The goal is to win a stage", sports director Rik Verbrugghe says about the ambitions of Israel Start-Up Nation in Romandie.
"If we can also drive to a good result in the general classification, that would be perfect. We have some strong time trialists at the start, so we already hope for a good result in the prologue. Woods has shown that he is in really good shape, so he is our man for the standings. " For the Canadian, this will be his second participation in the Tour de Romandie. In 2019 he drove to tenth place in the standings.