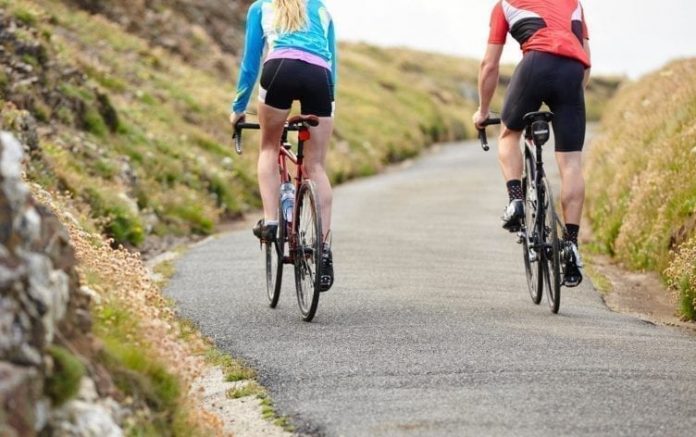 The COVID-19 pandemic has made it difficult for some cyclists to stay fit. It isn't just regular cycling racers that may be struggling with their fitness. Casual riders that take long weekend riders or pedal to work may not get the exercise they usually get. A lack of fitness can affect riders of all types. If you want to improve your health for a ride this weekend or resume your daily commutes to work, here are 5 ways to get fit quickly. Sports fans and online gaming enthusiasts can find free online slots available to play the latest slots games.
Ride at a steady pace
You need to fit your rides into your daily schedule and make them work around you. Your riding time needs to work as effectively as possible to improve your overall riding fitness. A steady-paced ride will enable you to develop and build endurance. Due to the time constraints of the working day, you may need to focus your training on a stationary bike. A steady 50-minute ready can do wonders for your endurance.
Train to be efficient
When training for endurance or to build stamina, you will need to spend hour upon hour on your bike. The best way to gain endurance if you do lack time to spend all day in the saddle is to train at an aerobic level. The aerobic level allows you to hold and carry a conversation while riding. Fitting training into a full-time job can work to your advantage. By training in small bursts on a regular basis you can get fit and create stamina.
Focus on cadence
Riders seeking to gain speed and become faster should focus on cadence rather than riding flat out for pace. Cadence is the number of pedal revolutions completed per minute. A rider with a more efficient cadence will become a faster cyclist and increasing your cadence will improve speed. A disciplined cadence makes you a stronger rider. It will also boost your confidence when racing or pushing hard on a weekend long-haul ride.
Add nitrate-rich foods to your diet
Nitrate-rich foods change the blood's hemoglobin allowing oxygen to move more freely in the body. Foods such as rocket and spinach can improve your body's ability to circulate oxygen. You can also add nitrate-based gels to up your routine. According to research, additional nitrate can improve your pace in just a few days. To improve training, consume caffeine before beginning a training session.
Help your muscles recover
Stretches can improve the body, muscles, mind, and performance. Stretching after a hard ride can prevent stiffness and fatigue. Adding a massage to your recovery routine can aid in muscle recovery. Foam roller are cheap options that allow you to massage the stiffness and lactic acid out of the legs. Stretching and massaging the legs can keep you from missing a training ride or cycling to work. If your legs are sore or fatigued after a ride, try using a cooling gel for relief. An ice-cold shower or ice bath is a low-priced option to soothe muscles.