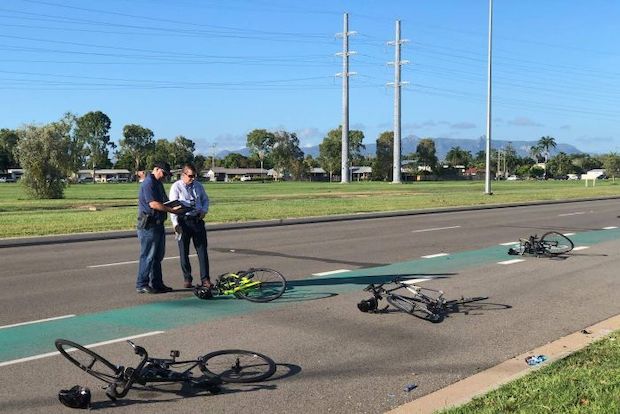 Police in Australia have arrested a 28-year-old man in connection with a hit-and-run that injured five cyclists.
Police and ambulances were called at around 5:40am on Tuesday morning, with two of the cyclists hit initially described as being in a "serious condition".
Townsville Hospital said four of the riders are in a stable condition now and one woman has been discharged.
Police found a car involved in the incident earlier on Wednesday. They said a man was charged with four counts of dangerous driving causing grievous bodily harm, and one count each of dangerous driving adversely affected by an intoxicating substance, and failing to remain at the scene and render assistance.
The President of Townsville Cycling Club told ABC: "To see what happened to these five people this morning was just deplorable.
"They're very well known in the cycling community, have been involved for a long time in some of the larger charity rides around the place. Just very, very nice people — nobody deserves to get hit by a car."