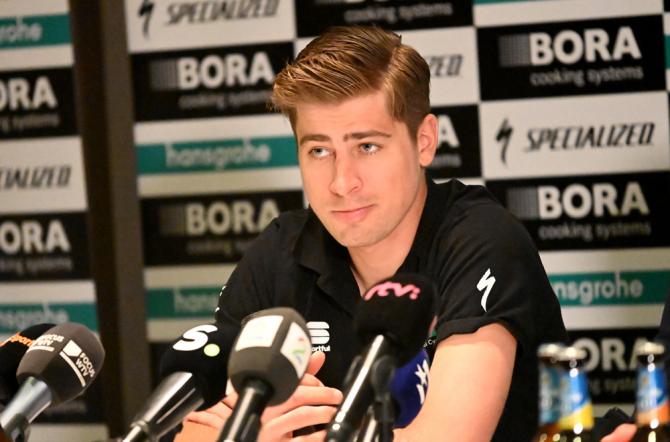 Peter Sagan issued a public statement denying any involvement in an online cryptocurrency scam after a fake news article appeared online, claiming he had invested in the scheme.
Sagan posted a message on Twitter denying association with an article that was popping up on Slovakian websites, alleging that Sagan had invested 1.5 million euros in a cryptocurrency business.
"I have never been in contact with any of the persons or companies mentioned and any allegation to the contrary is false," Sagan wrote.
The Slovakian-language article includes a transcript of a sham TV interview wherein Sagan says he invested 1.5 million euros in the automatic cryptocurrency trading program and quotes him as saying, "You may doubt it, because it sounds good enough to be possible."
In 2019, more than £27 million had been lost to cryptocurrency and forex trading scams only in UK, with victims losing £14,600 on average.