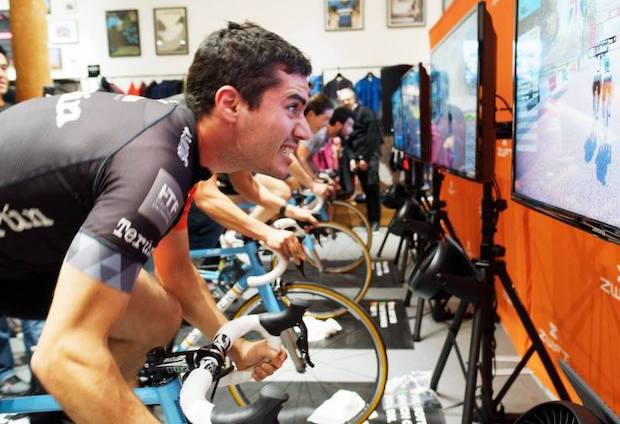 A security expert researched how to manipulate the data traveling from the bike to Zwift and Vice told the story of how he did it.
While the most obvious form of Zwift cheating is riders lying about their weight to improve their watts per kilogram, there are even more clandestine possibilities.
Brad Dixon used the open source toolkit USBQ on a small Beaglebone Black board to intercept and modify readings from the ANT+ protocol, placing him between the sensors that detect the rider's output and the Zwift app.
"Ultimately I have an Xbox controller I can use to squeeze the trigger, make the little guy in the screen pedal harder, and I could [put it on] cruise control too, because who doesn't need to get off and grab yourself a beer or something while riding", he said.
"It's incorrect to say that I hacked Zwift, because I didn't actually. There's not a vulnerability in there," Dixon said. "I don't think there is anything for them to fix. It's just the nature of the sensors that they're using and how it works are exploitable."
A spokesperson for Zwift said: "We take cheating very seriously – especially as we move further into e-sports. Cheating not only calls into question final results if not police properly, but it also removes the fun for those competing.
"All sports face challenges with people cheating and Zwift is no exception to that. We are fully aware of all the ways people might attempt to cheat the system to gain an unfair advantage. Ultimately, we are working hard behind the scenes to make these options and impossibility."