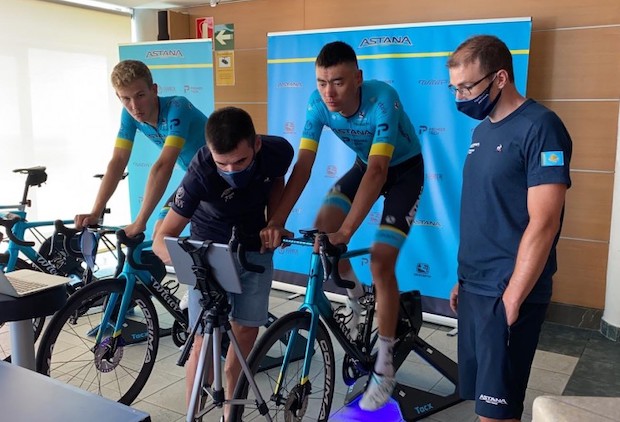 Astana stops after three stages in the virtual Tour de France. The reason? Poor internet connection at the team's training camp. 
The problems started during the third stage of the virtual race -which is being held on the Zwift platform- and have forced the team to retire from the competition.
"Yesterday, during the third stage of the race we have faced serious trouble with the internet connection in our hotel in Sierra Nevada, where we have our training camp to prepare for the restart of the 2020 season," said Dmitriy Fofonov, sports manager of the team.
"Together with the support of the race organization we tried to fix the problem but, unfortunately, the technical possibilities of the connection we have here in the mountains cannot support all the specifications required by the virtual race. Our riders had to abandon yesterday's stage, and today we can't continue racing in Spain, nor in Italy, where we also have limited technical conditions.
"We would like to thank the organization of the race for the great support during these days as well as for the possibility to take part in this amazing sports event. It's a great initiative, which allows all teams to feel the competition spirit again and to show the team colours. Now, it is time to train hard on the road to get ready for the rest of the season. Good luck to all the teams at the virtual race, and we see you soon in Nice at the start of the real Tour de France."