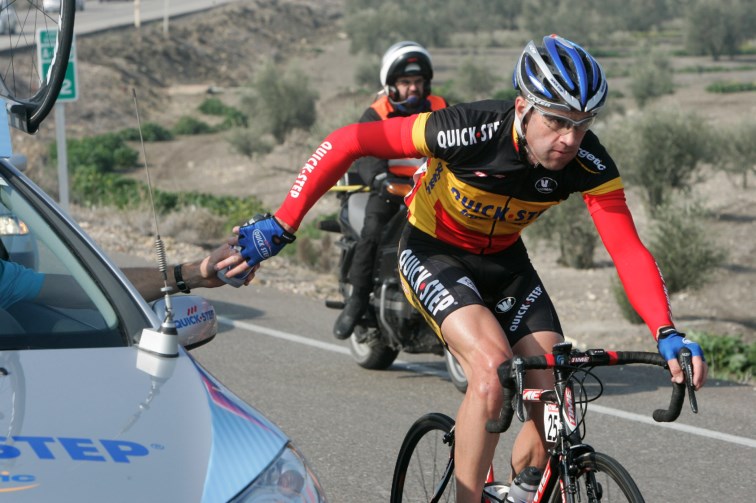 Former Belgian champion Serge Baguet has passed away at the age of 47. He died in Sint-Lievens-Houtem this morning after a long battle with colon cancer.
In 2014 Baguet was on a cycling holiday when he had to be rushed to the hospital because of intense abdominal pain. There he was diagnosed with cancer. During the last year his health seemed to be improving and he had hopes to come back and do mountain biking. But at the end of last year the disease came back and doctors no longer had hope for his recovery.
"They say you should try to check for colon cancer when you're 55, I'm 45 and have paid the price," the ex-professional from Letterhoutem, Flanders, said in an interview. "If you feel something in your stomach or notice something strange in your stool, then get yourself checked immediately."
Baguet enjoyed a long career, starting with the Lotto team in 1990. He won the Belgian title in 2005 and in 2001 the 17th stage of the Tour de France. He raced with Lotto until 2005 and with Belgium's other top team, Quick-Step in 2006 and 2007. He then decided to step away from professional cycling to work as a roofer.
Baguet's former team-mates, friends and fans took to social media to pay tribute, including Robbie McEwen, Patrick Lefevre, and Wilfried Peeters.