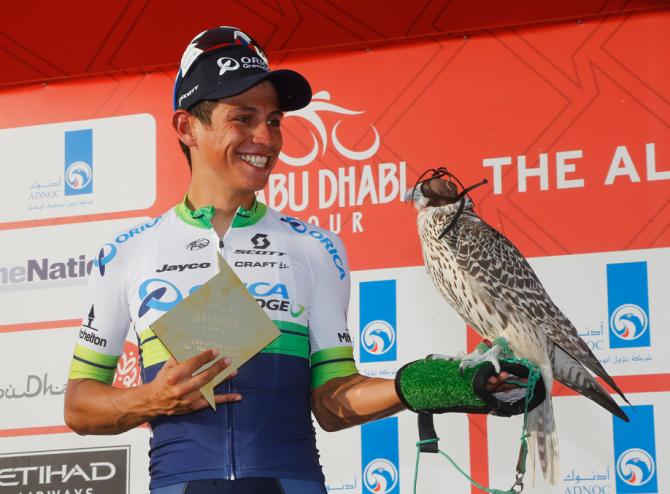 After a year filled with good results, Esteban Chaves has received a very important accolade from the cycling media.
The Association Internationale des Journalistes du Cyclisme has voted to give Chaves their annual award for the most 'Media Friendly Rider in Professional Cycling' for the 2016 season.
"It is good that a talented Grand Tour rider like Esteban Chaves understands the importance of a having good relation with the media," said AIJC president Raymond Kerckhoffs. "This prize is also for his Orica-BikeExchange team who helped develop an excellent working relationship with the media throughout the 2016 season."
The award recognises those in the sport that make a special effort and respect their independent role within professional cycling. The AIJC carefully selected seven candidates, with Chaves coming out on top having been voted for by over 200 members.
"Chaves gained huge admiration for the way he raced aggressively and successfully in 2016 and for his sincerity and honesty when speaking to the media, in moments of both success and defeat." Kerckhoffs continued.
Chaves, who is currently at home in Colombia preparing for the 2017 season was delighted to hear he had won such an award which recognises his personality off the bike.
"I'm really happy to accept this award, the media is an important part of our job and for me it is also a way to show the world my culture, my dreams and my mentality," Chaves explained. "I would like to thank the AIJC and my team, they are also an important part of this award."