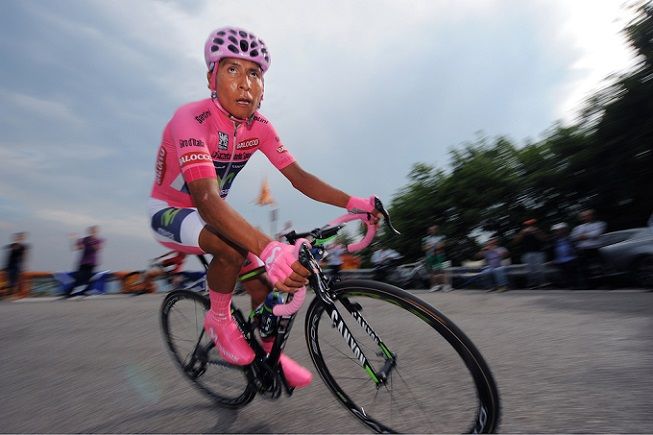 Nairo Quintana has confirmed that he will ride the Giro d'Italia and the Tour de France in 2017.
"I will ride in Spain in January and February and then return to prepare for the Giro and then the Tour," he said in an interview with El Tiempo. "It's all decided. We will try to do well in the Giro but the objective is to build a good condition in order to face the Tour."
This could mean that the Giro will only be a preparation for the Tour de France. However, history has demonstrated that the Giro has rarely been as good a preparation for the Tour de France as a big training block followed by participation in the Critérium du Dauphiné or the Tour de Suisse.
"The goal is the Tour. We will go on the Giro with a lot of motivation, determination and a great team, to see what we can do. We would like to win the Giro but we have a commitment for the Tour. That's why we face this challenge, because it is a special date to celebrate. I have won (the Giro), and why not do it in 2017?"
Nairo Quintana won the Giro d'Italia in 2014 in his only appearance in the Italian race.