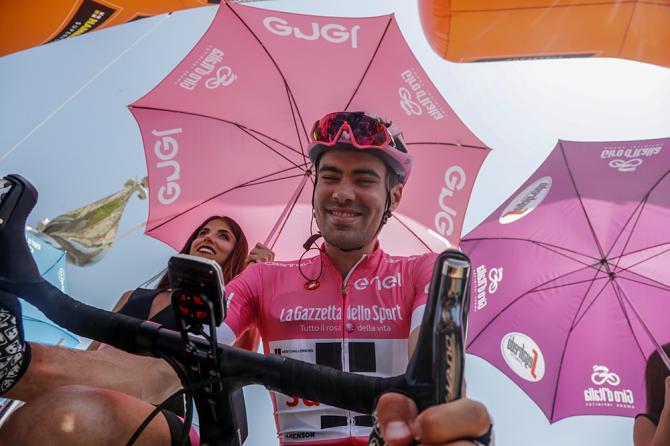 Tom Dumoulin will once again focus on the Giro d'Italia this year and will try to win again the pink jersey.
It is not confirmed yet, but it seems that for the fifth time in his career, the Jumbo-Visma rider will start in the Giro d'Italia, race he has won in 2017 after he wore the maglia rosa for the first time in 2016 with a victory in the prologue in Apeldoorn.
In 2018 he finished the Giro second, behind Chris Froome. In 2019, however, the Giro d'Italia was the beginning of a long agony after he crashed in the final of the 4th stage to Frascati and suffered a knee injury.
The Dutchman has never made it a secret that he has a great love for the first grand tour of the season and for Italy and after the past three difficult years, participation in the Giro d'Italia is also a more logical choice than starting in the Tour de France.
In the past year he has only competed in the Tour de Suisse and the Benelux Tour as stage races. The 31-year-old Dutch rider will first have to regain the good feeling and legs in a grand tour before aiming for real for the general classification.