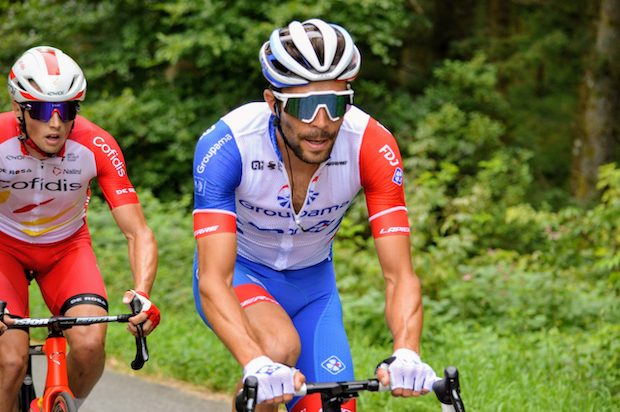 Thibaut Pinot has had a difficult 2021 after the Frenchman had his sights set on the Giro d'Italia last season, but he was injured at home for a long time. 
"It was endless months, in which I suffered mentally," he now says about that time. "It was the time of the Giro, which I should have ridden. There were races on television every day. Everything you do at such a moment reminds you of your situation".
"When you look on Twitter, turn on your television, whatever – you always come across cycling. And everyone told me they hoped to see me again in the Vuelta. I answered positively, but I already knew in May that that would not be possible," the Groupama-FDJ rider looks back.
Nevertheless, Pinot, who mainly suffered from back problems since his crash in the Tour de France in 2020, still raced in the autumn. It is not yet known what is on the program for him next season. Sports director Marc Madiot previously hinted at a Tour participation, but Pinot himself says he would like to wear pink again in the Giro.
"When I turned pro, I made a list of goals. I've got almost all of them now. I have already crossed off the following dreams: To become French champion, to win a stage in all three Grand Tours and to be victorious in the Lombardia. Now only the pink in the Giro remains. It's the only thing I'm missing. When I was a kid, the Tour yellow jersey always seemed too big to me, so I've been dreaming of the pink ever since."