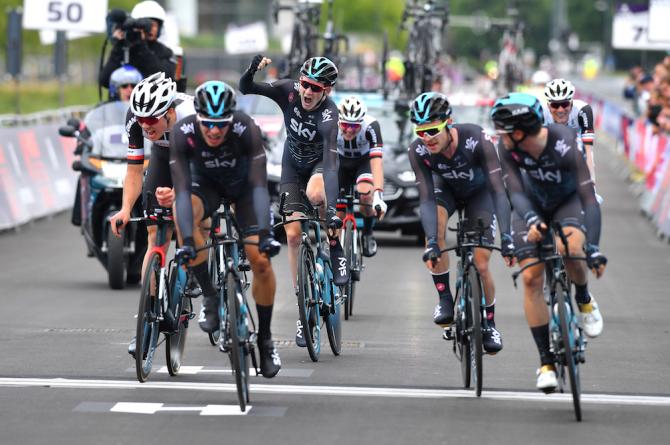 UCI president David Lappartient wants to introduce a salary cap for professional road cycling teams.
Lappartient says that teams should be free to choose what to spend on any one rider, but that they shouldn't have an unlimited budget.
"Let me first say this: I am against a salary cap for the riders, cyclists can earn as much as they want and teams have to pay as much for a rider as they want", he told Sporza.
"What I am talking about is introducing a ceiling for the team's budget in general, which means that if you pay a certain rider a high wage, you will have less money left for other riders. That means you would naturally have the strong riders better divided among various teams."
"We have to be able to pay an athlete at the price we want," he said. "But if we pay a lot for a rider, we have a little less money and that rebalances the forces. The objective is to have attractive races, and not that a team has the best riders in the world and blocks the race."
"We are in preliminary discussions and I must also discuss it with team representatives. It's something that needs to be shared, accepted," he said.