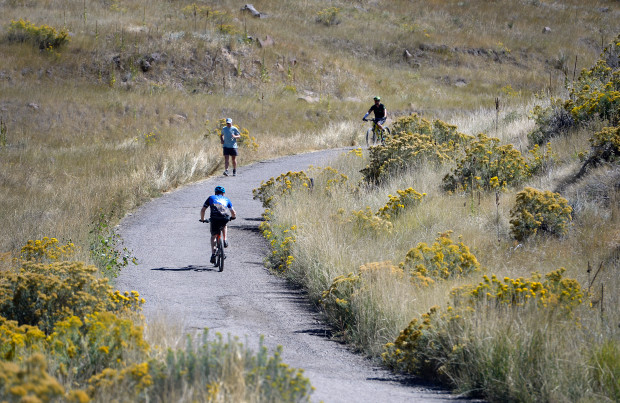 61-year-old Tim Watkins, a popular mountain biker and mechanic, was shot while riding on trails in a seemingly unprovoked attack last week.
The El Paso County Sheriff's Office is looking into multiple reports of a man threatening people with a hatchet on the popular bike trail.
The incidents were reported in the same area as the homicide of Tim Watkins who went for his daily ride on September 14 in Monument, Colorado and was found dead and partially buried on September 17 by a hiker.
Watkins was well known and well-loved in the community, often seen on the trails with his mountain bike.
A public information officer for the El Paso County Sheriff's Office couldn't specify how the threats were being made, but confirmed the office was investigating at least two reports of the threats from over the weekend.
The El Paso County PIO said the man was specifically threatening cyclists, but did not know how the hatchet was involved specifically.