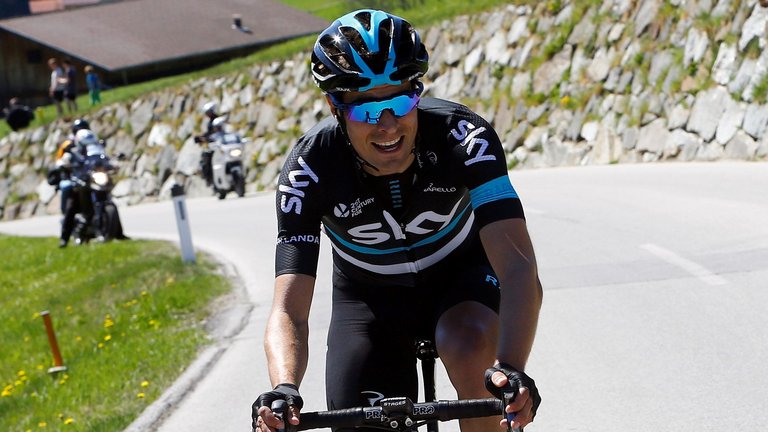 Mikel Landa is switching to Movistar this winter after two years with Team Sky. In July, he supported Froome on his way to his fourth Tour de France title and placed fourth overall.
"Sky is a team that likes to have everything under control, very tied and maybe I'm a rider with a different way of riding. I like to follow my impulses and move depending on the feelings, so we are not compatible", said Landa in an interview with Eurosport.
"To be honest, my performance was a surprise," he commented. "I came after the Giro and I didn't know how my body was going to respond and day after day I could feel that I was feeling better."
Landa's move to Movistar has raised questions about his position on a team with Nairo Quintana and Alejandro Valverde.
"I've been a lot of years outside Spain and with few chances. To go to a Spanish team and having the chance of being a leader in the best races of the season is a big incentive," he explained.
"There won't be any problems. The calendar is long, the year is long, there are many races and we will try to share them in the best possible way. In some, we will be together, in others not."
When asked about the Giro d'Italia in 2018, the rider still doubts. "I am waiting to see the complete route. I like it a lot and it's a race that suits my characteristics very well. Sooner or later I will try to win it."