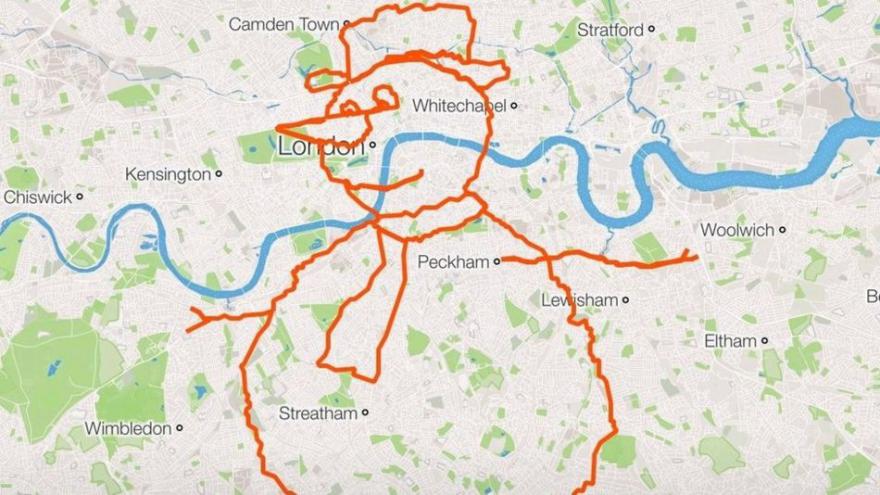 We all have our own ways of getting in the holiday spirit, but for this British cyclist, that means mapping out a virtual snowman on Strava.
Anthony Hoyte, from Cheltenham, spent 10 hours cycling the streets of the city to "draw" the giant festive artwork.
"Ideally you need a place with a high concentration of roads," he said. "And then I look at the map and look for things I can draw. It's like looking at clouds and seeing pictures."
His vast snowman was created on paper last year but he was unable to cycle the route after he came "down with the lurgy".
"It took 10 hours, I spent the whole day doing it and did it all in one go," he said. "I had to stop and find public toilets and went the wrong way a few times but it's so big no one's going to notice."
This isn't the first time the 49-year-old has gotten creative with his cycling routes. He's posted a few others to his Strava profile, including the side profile of a man's face drawn across a 78-mile route in Cardiff and a 51-mile flock of birds in Bristol.