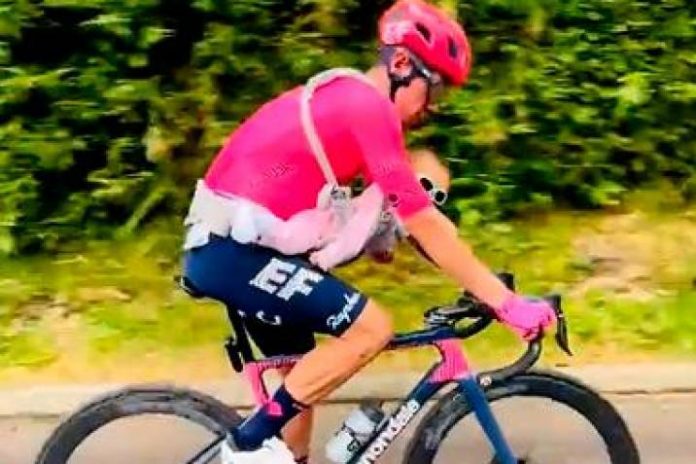 Rigoberto Uran has removed a video from social media that showed him taking his daughter on a bike ride in a baby carrier. 
Many followers of the popular Colombian thought it was dangerous and irresponsible how he was carrying his daughter Carlota. She was in the baby carrier and was wearing glasses, but no helmet. Other followers saw it as a beautiful family moment, with Uran transferring the love of cycling to his daughter.
Hours after the video was posted online, Uran deleted the message again. It is not known whether his team has intervened.
Rigoberto Urán y su bebé . ¿Qué opinan?. #CómoAmanecióBogotá pic.twitter.com/Nv8vVwCy3v

— Tropicana Colombia (@TropiBogota) November 17, 2021