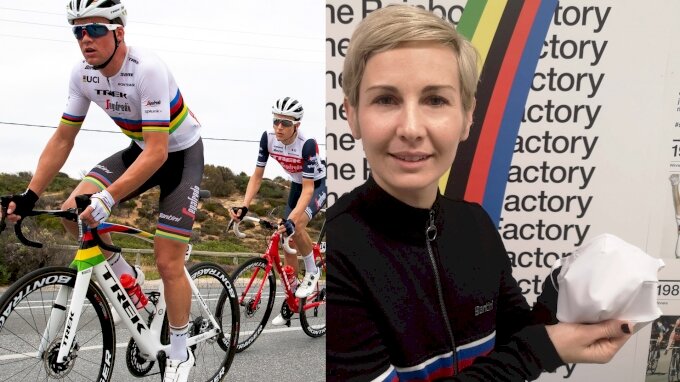 Several manufacturers who usually produce cycling equipment are switching their production facilities to make face masks to use during the coronavirus outbreak.
Kitsbow made plans to make personal protective equipment to help first-responders and medical staff deal with COVID-19. Instead of jerseys and shorts, Kitsbow is now fabricating face shields and face masks.
"We never expected to make PPE, but there are a lot of things that none of us ever expected about the current state of affairs," CEO David Billstrom said. "I'm proud of how resilient and flexible our crew is."
They aren't alone. Other cycling manufacturers are hearing the call during extraordinary times. Industry Nine is making its dozens of CNC machines available to fabricate ventilator components and personal protective equipment.
"We're reaching out to our contact network to find ways to support these industries in need," the company wrote in a Facebook post. "But we're now calling on our dedicated followers to help us connect with other manufacturers or supplies."
Santini, an Italian cycling clothing company, said it will begin face mask production. With headquarters in Lallio in northern Italy, Santini is in an area hard hit by COVID-19. It will work together with local textile company Sitip.
Orucase, a San Diego manufacturer of cycling travel bags and accessories, also has started producing face masks.
"With our vast experience in producing sewn products, we asked ourselves what we could do to help out in these trying times," said Issac Howe, Orucase co-founder in a news release. "We have teamed up with our production partner in Mexico and are completely retooling our lines to meet this need. We are ready to roll out both consumer-focused face masks as well as medical-grade masks to help out front-line medical workers both in the USA and Mexico."