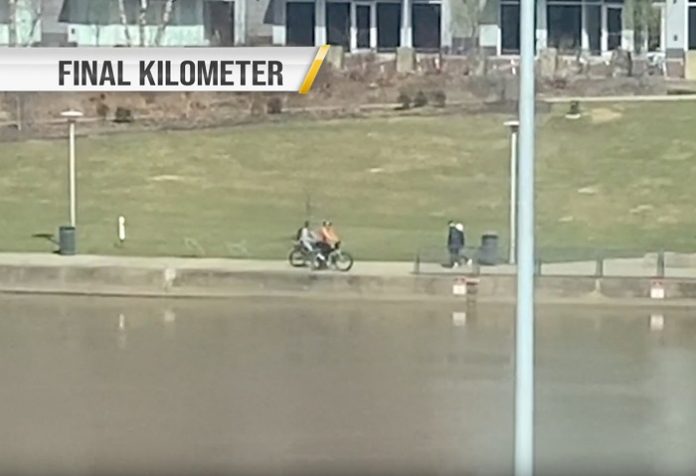 The Tour de Quarantine, the most hilarious race of the season, has started with a bang.
Holding out a 45 second lead over the other cyclists, Guy in Orange and Lady On The e-Bike battled out the final kilometer on the race's iconic Alpe d'River—a monumental climb that averages a hefty 2 per cent grade.
Stages 2 and 3 delivered similar levels of excitement and tactics.