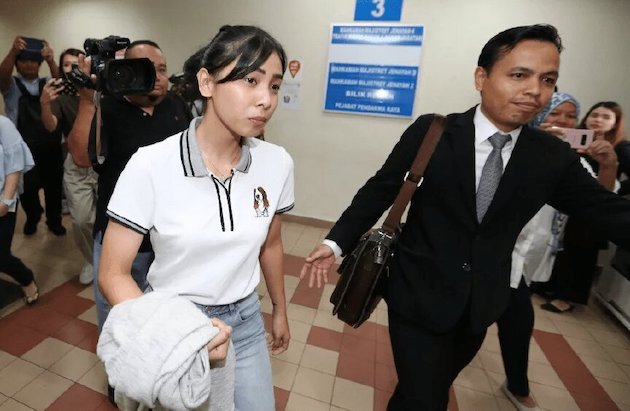 The Magistrate's Court in Malaysia has ordered the release of a 24-year-old woman whose car ploughed into a group of teenage cyclists, killing eight of them.
The incident happened in February 2017, when a morning in the city of Johor Bahru, Sam Ke Ting's car hit a large group of male cyclists aged between 13 and 16. Six died at the scene, a further two died on the way to the hospital and several more were injured.
Initial investigations revealed Ke Ting wasn't drunk and wasn't speeding, but failed to brake in time. Groups of youths were known to ride modified bikes on Johor Bahru's highways at night, because there were few cars around.
However, magistrates ruled that the prosecution had failed to prove a case against the accused and her driving license that was suspended since she was charged along with RM10,000 bail to be returned immediately.
"The accused could not be prosecuted based on the failure of the investigation officer to investigate the case properly.
"The accused had the rights to drive her car and had driven her vehicle within the speed limit, was not driving while using her phone, was not drunk and was using a car seat belt," Siti Hajar said in her judgment.
"It is impossible for the accused to have predicted the whereabouts of the group of teenagers behind the road hill at 3am in the morning.
"The victims had also failed to equip themselves with proper safety equipment such as a light reflection jacket and a bicycle helmet."
If Ke Ting had have been convicted of ramming the group, she could have faced up to ten years' imprisonment.