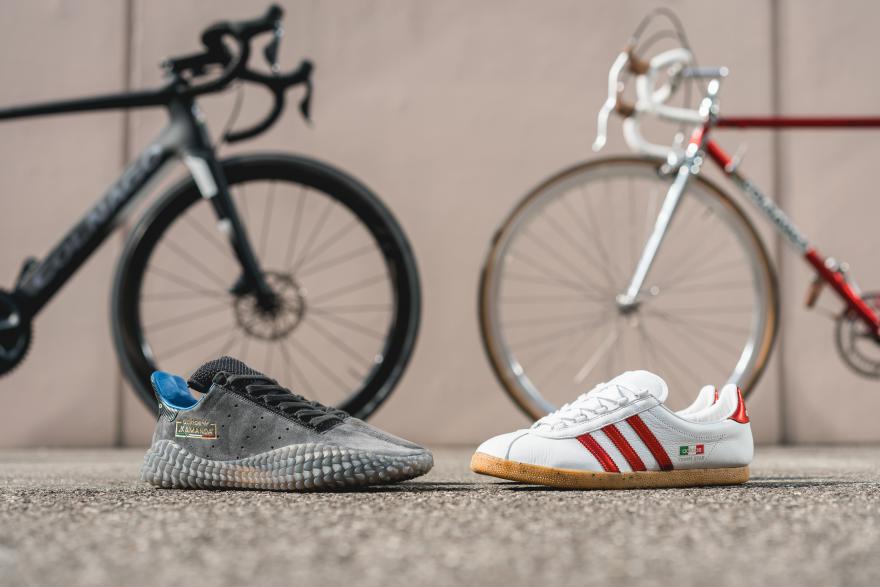 Colnago and Adidas have partnered to create a collection of special edition footwear that harks back to the 1970's and 1980's.  
"Classicism meets forward thinking – two drivers that led both Adolf and Ernesto to where they are now; with worldwide success and world class athletes joining them along the way", says Adidas.
The collection consists of two models representing different ends of the spectrum.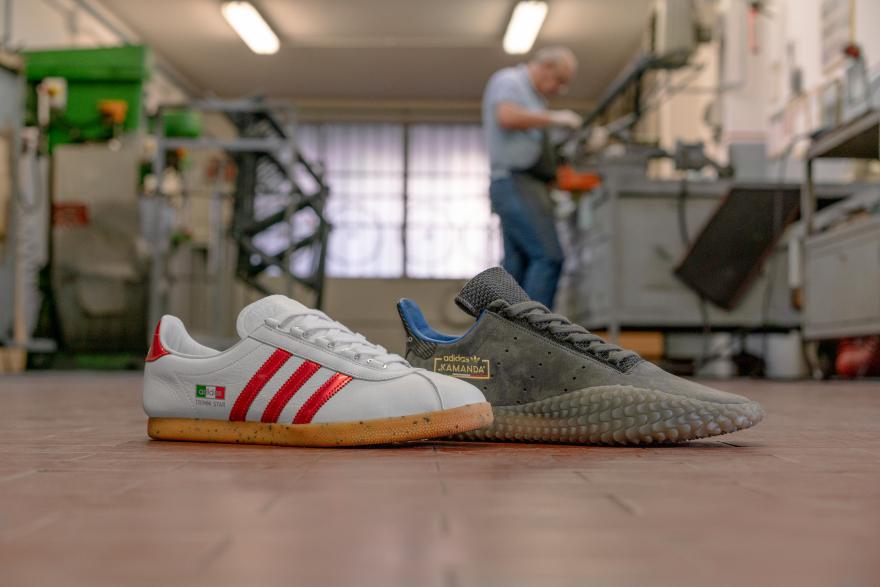 The Kamanda, a design experiment inspired by football fans' favorite styles of the 80's, and the Trimm Star.
Introduced first in 1985, the €100 white Colnago Trimm Star gets a recycled rubber sole, meant to remind us of old gum wall tires, plus glossy metallic red stripes that harken back to the bike Giuseppe Saronni rode for the 1982 world championship win.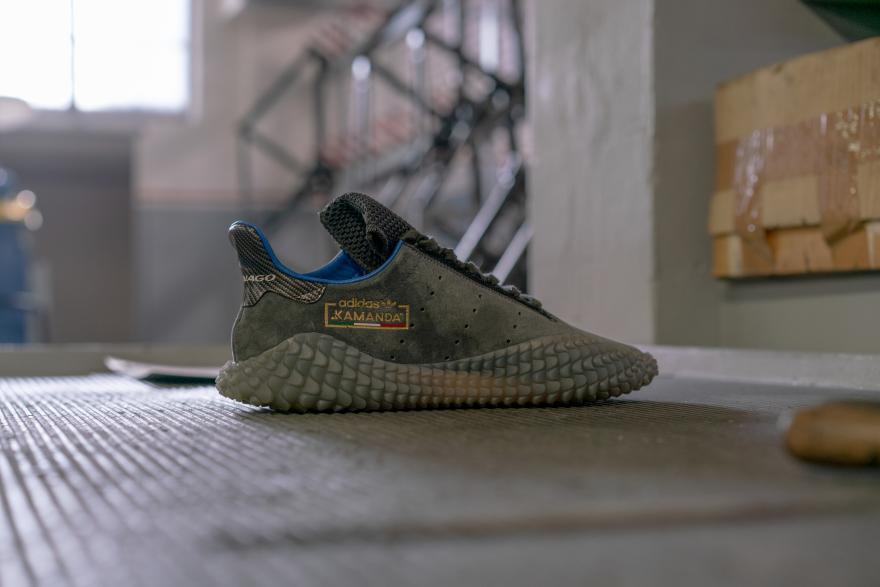 The more modern Kamanda debuted last year from Adidas, now gets a transparent rubber sole to reveal a carbon weave effect underneath. Plus, the €133 Colnago Kamanda also features a carbon look heel pull and a premium gray suede finish.