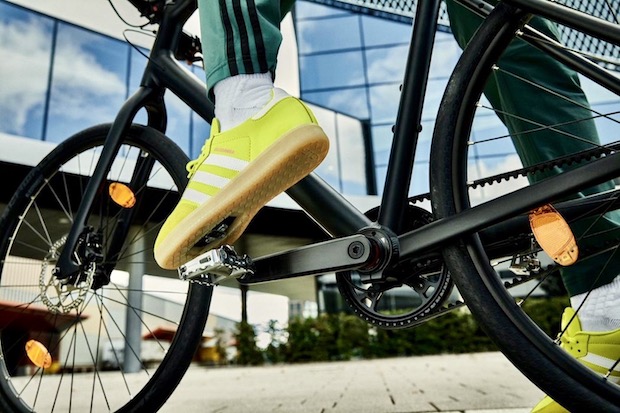 Adidas just unveiled a surprising new take on one of their classic sneaker models. The new Adidas Velosamba takes the iconic Samba design and makes it clipless compatible for style and comfort on and off the bike.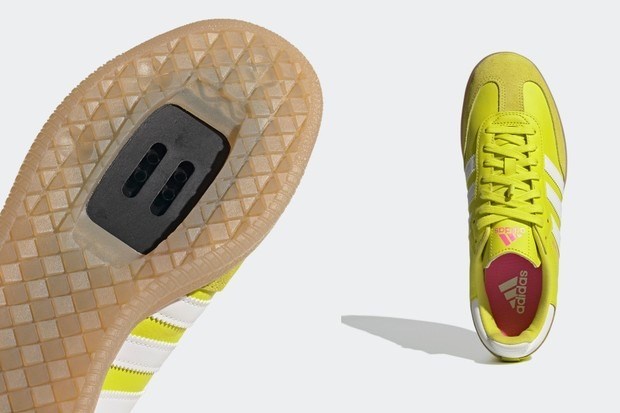 The Velosamba is compatible with SPD cleats, featuring the same natural rubber outsole found on the Samba, but with a full-length nylon insole to increase stiffness.
Addtionally, the Velosamba has a coated leather upper that's said to be water-resistant, while the brand's signature three stripe pattern is treated to reflective material for added visibility during low-light conditions.
The Samba was first introduced in 1949, centering around a unique gum sole that was designed for soccer players wanting to play on icy, hard terrain during the winter.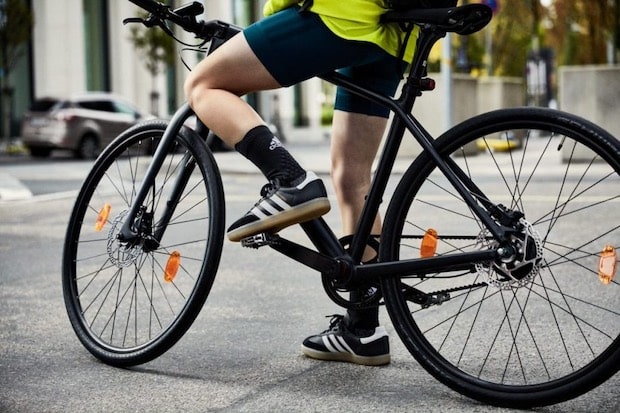 From there, the Samba became the sneaker of choice for millions of soccer players, as well as hipsters over the decades.
After a 15-year hiatus, the Velosamba marks only the second cycling-specific shoe from Adidas in recent years, following on the heels of its The Road Shoe last December.